This Oreo Milkshake without ice cream is the perfect sweet treat to make when a craving strikes on a hot summer day but you don't have any ice cream on hand.
What is a milkshake?
A milkshake is a thick creamy drink usually made with ice cream, milk and flavoring. Homemade shakes are easy to make but if you don't have ice cream this version is great, but still makes a delicious creamy milkshake. If you want to try a different milkshake flavor, how about a Rose Milkshake or a Biscoff Milkshake.
What are Oreos?
Oreos are a chocolate sandwich cookie with a cream like filling. Cookies and cream is often the generic term for anything flavored with Oreo cookies or Oreo style generic cookies.
About this Oreo Milkshake shake recipe:
Simple Oreo milkshake to make that's perfect for chocolate lovers
Only uses 4 simple ingredients for an easy recipe
A creamy delicious treat
Is made without ice cream so is a great way to still have a milkshake when you don't have any ice cream on hand
Can be made in the comfort of your own home for the whole family
Ingredients needed for Cookies and cream milkshake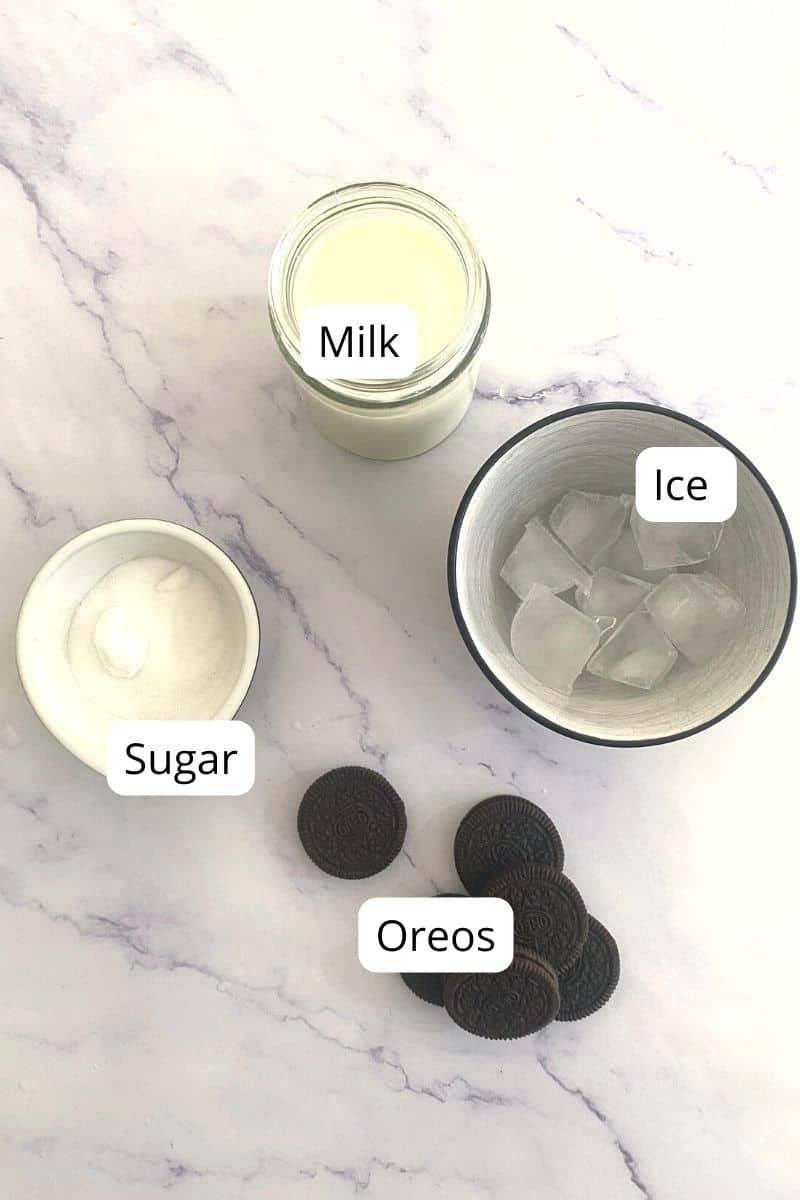 Sugar – white sugar is used for this
Ice cubes – this helps to thicken the milkshake and make it ice cold
Oreos – you can't have an Oreo milkshake without these
Milk – full-fat milk works great in this recipe
How to make Oreo shake without the ice cream
This easy milkshake recipe with amounts and instructions are in the recipe card below.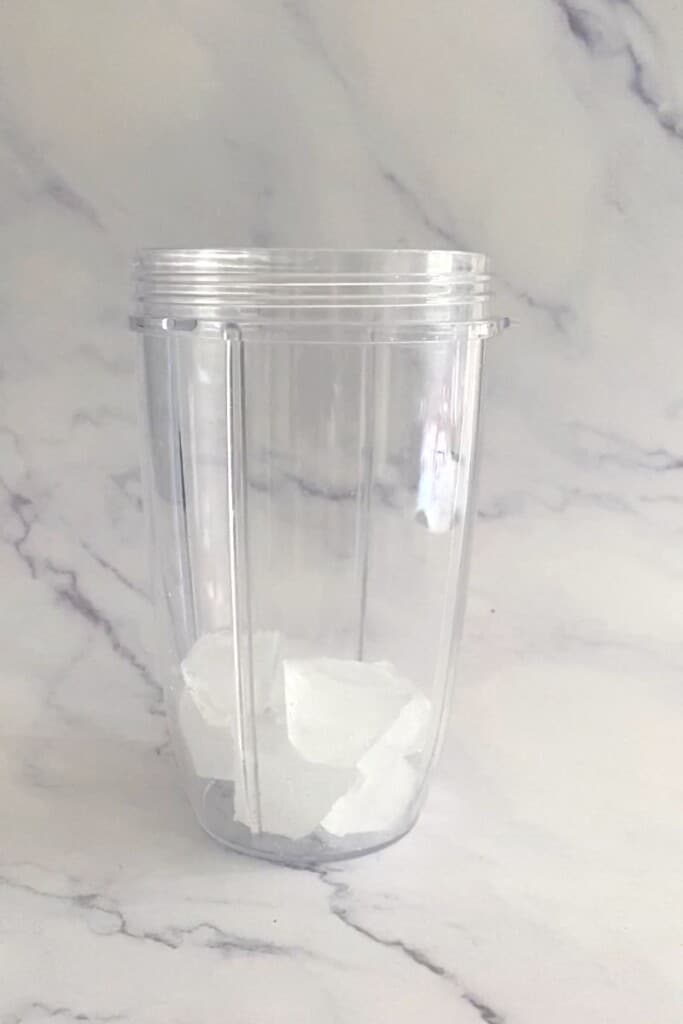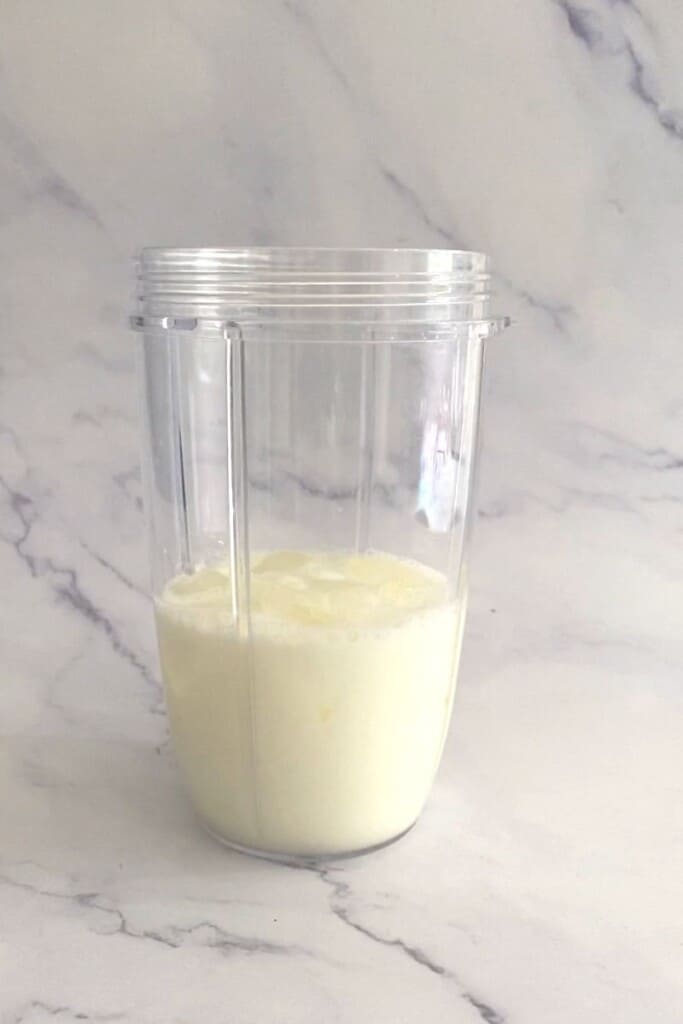 Place the ice cubes, sugar, milk and Oreos in a blender, bullet blender or food processor. Blend until everything is just combined. The blending of the ingredients together is what helps create a creamy texture. Pour into a tall glass and enjoy. You can top the milkshake with whipped heavy cream, canned whipped cream.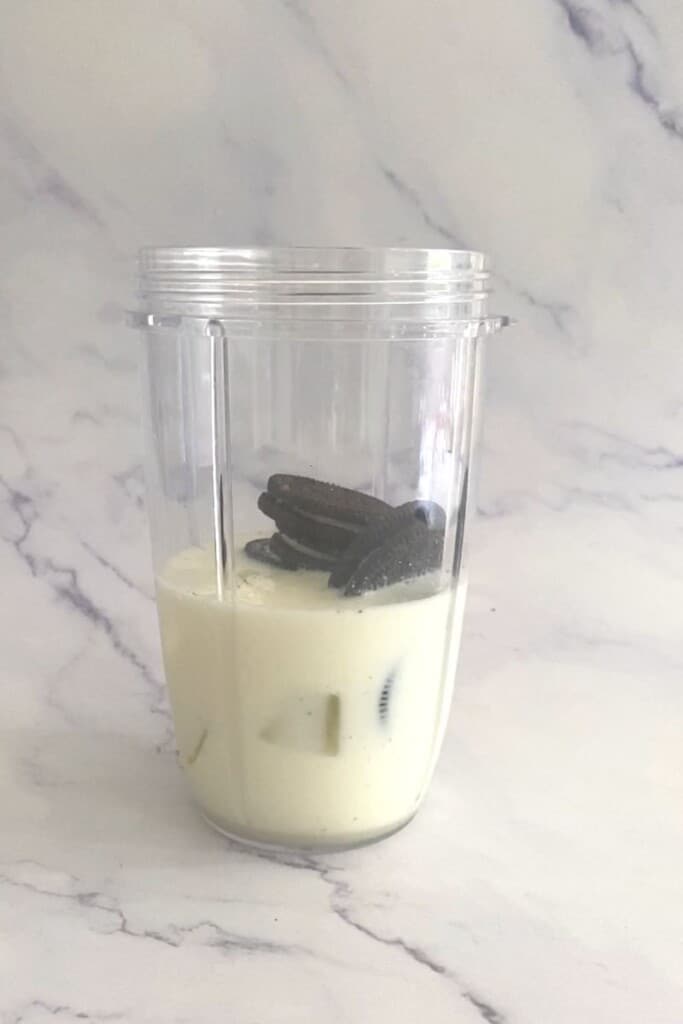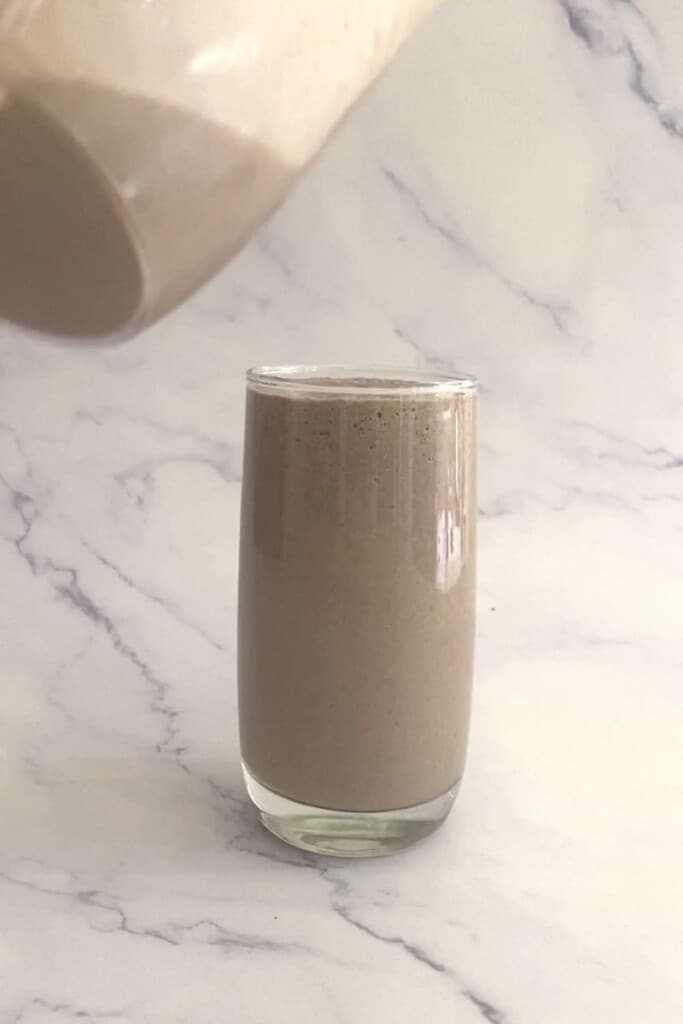 Decorating options
Whipped heavy cream or canned whipped cream
An extra cookie
Sprinkle chunks of Oreo cookies on the top for a bit of cookie crunch – you can easily make this by crushing Oreo cookies in a bag with a rolling pin
Drizzle chocolate syrup on the cream
Chocolate chips
Pour hot fudge sauce into the inside of the glass
Variations and Substitutions
Use almond milk, coconut milk or plant-based milk for a vegan Cookies and Cream Shake.
Use a rich chocolate sauce to the shake for an Oreo chocolate milkshake.
Use frozen bananas instead of the ice cubes for a creamy banana Oreo milkshake.
Use any chocolate sandwich cookies instead of Oreos if that's all you have on hand.
Double or triple the ingredients to make more delicious Oreo Milkshakes
Add in vanilla extract for some extra flavor
Add in a pinch of salt to bring out the sweetness
Tips and Tricks
This milkshake is best eaten when first blended as it can separate. If you do end up having it later than intended, you can give it a good mix with a spoon, or you can blend it again, however it may not be as thick.
Frequently Asked Questions
How to store milkshake?
Milkshakes are best to drink right after making, but if needing to be stored, you can keep them in the fridge for a few hours. If topping the shake with cream, it's best to do this right before serving.
Can I make this with ice cream?
Of course, add in 1 cup of ice cream instead of the ice cubes. Chocolate ice cream would be a great option.
Can I make this without a blender?
Normal thick milkshakes with ice cream can be made without a blender, however using a blender is what helps grind the ice together with the milk and sugar to give this a creamy like consistency.
Why is my milkshake runny?
If your milkshake is too runny, you can place it in the freezer for 15 – 30 minutes to thicken up. You can also add more ice cubes for a thicker shake.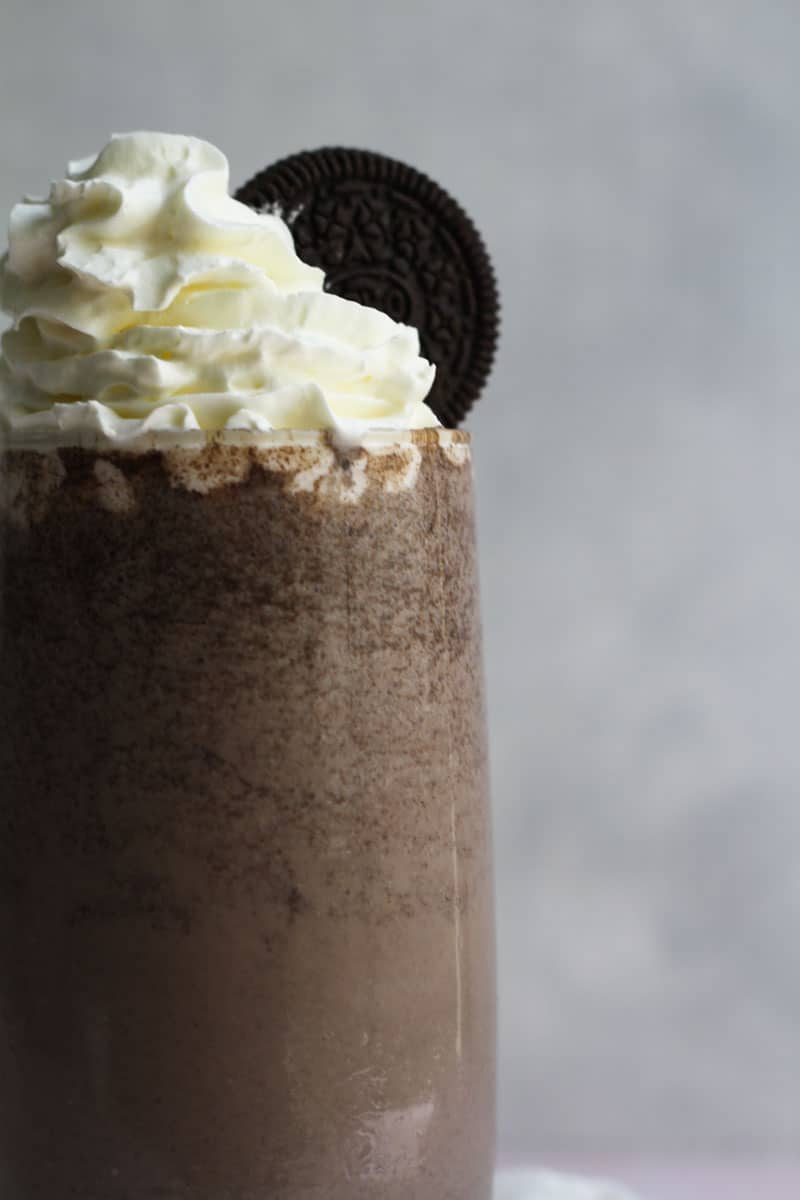 Print Recipe
Oreo Milkshake without Ice Cream
This Oreo Milkshake without ice cream is the perfect sweet treat to make when a craving strikes on a hot summer day but you don't have any ice cream on hand.
Equipment
blender, bullet blender or food processor
Ingredients
Oreo Milkshake
6

Oreos

½

cup

ice

1

cup

milk

1

tbsp

sugar
Topping (optional)
canned whipped cream

additional Oreo
Instructions
Place the ice , milk, sugar and Oreos in the blender.

Blend until smooth and everything has just mixed together, don't blend too much as this will make the milkshake runny.

Pour out into a tall glass (approx. 300-400ml / 10-12 oz).

Optional: Top with canned whipped cream and an Oreo or Oreo crumbs
Notes
Tips:
Don't over-blend, this will cause the milkshake to be runny
Add more ice if milkshake is too runny, add more milk if it's too thick.
Storage: Best made and served before eating
Nutrition
By