Yes I know, you can never beat a good old chocolate chip cookie, but a white chocolate version is pretty good too! Well at least I think so anyway. I feel like a good White Chocolate Chip Cookie is so versatile. You can add in so many things to it to really amp up the flavour (think nuts or freeze dried fruits) or you could add use the cookies in other desserts to take it up a notch, like using them for ice cream sandwiches (maybe there's a hint of something coming soon).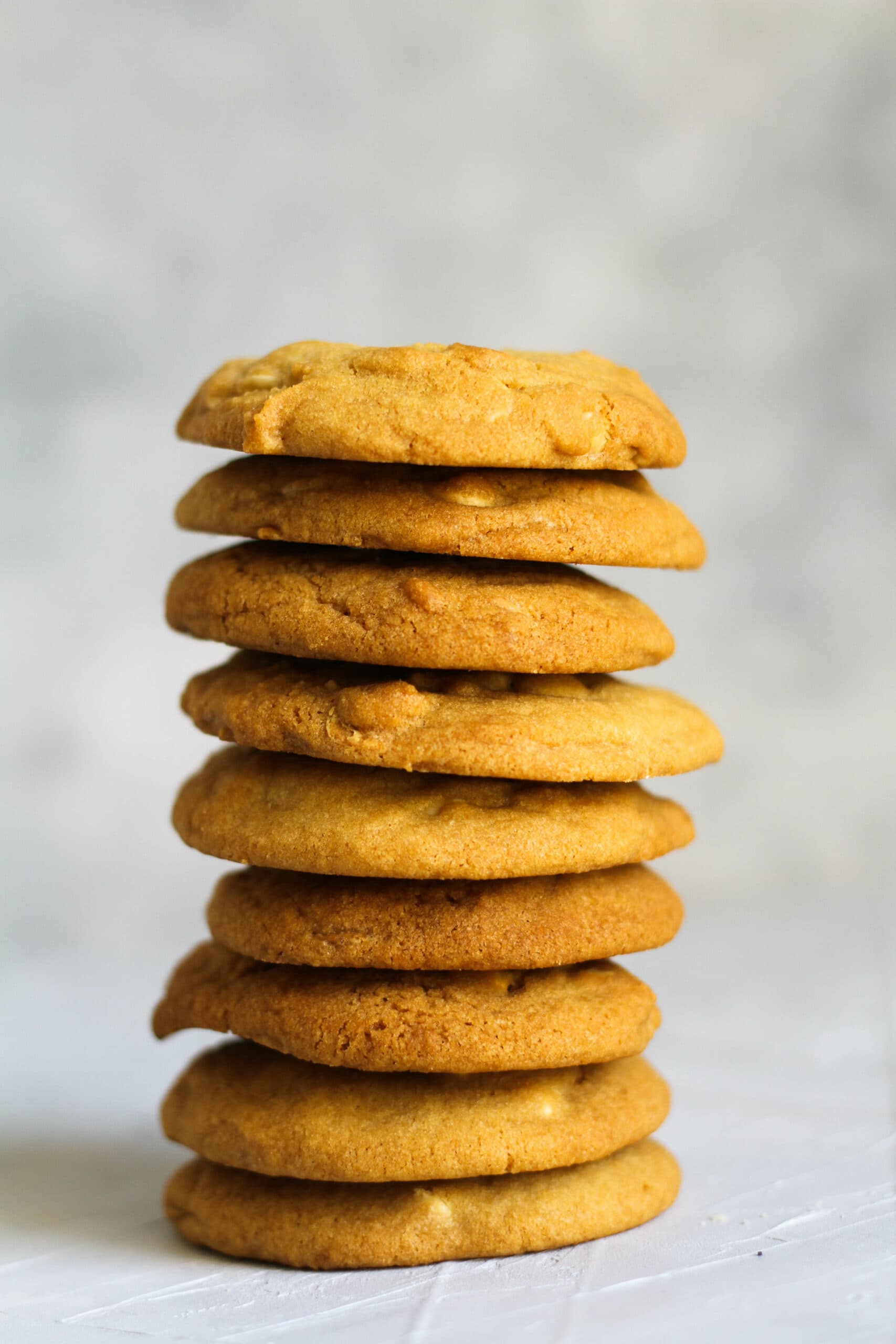 These cookies are slightly soft and slightly crispy which works really well with the subtlety of the white chocolate. However you like your cookies, these are so simple to make. They use the usual creaming butter and sugars method then add in eggs and dry ingredients, roll and bake. See pretty easy. I've included a variation for a macadamia version as well, because who doesn't love a good white chocolate macadamia cookie too.
The best thing about this recipe is that they have the seal of approval from everyone who tasted them. In fact there was even mention that they could be from a very famous cookie bakery, I don't want to give away any names here, but let's just call them Mr Meadows ;).
Print Recipe
White Chocolate Chip Cookies
Ingredients
125

g

softened unsalted butter

1/2

cup

brown sugar

1/3

cup

castor sugar

1

egg

1

tsp

vanilla

1 1/2

cups

flour

1/4

tsp

bicarb soda

1/3

cup

white chocolate chips

1/2

cup

roughly chopped macadamias

optional
Instructions
Pre heat your oven to 160c and line a baking sheet with baking paper.

Place your butter and sugars in the bowl of a stand mixer (you can use an electric hand mixer too).

Beat your butter and sugars until they are light and fluffy.

Add in your egg and vanilla and beat until combined.

Add in your flour and bicarb and continue to beat until the flour is thoroughly mixed through.

Fold in your chocolate chips (and macadamias if using) until they are dispersed through the mixture.

Take 1 tablespoon of your dough and form it into a ball, placed on the tray about 1-2 inches apart.

Place in the oven to bake for 10-15 minutes (mine were done at about 12).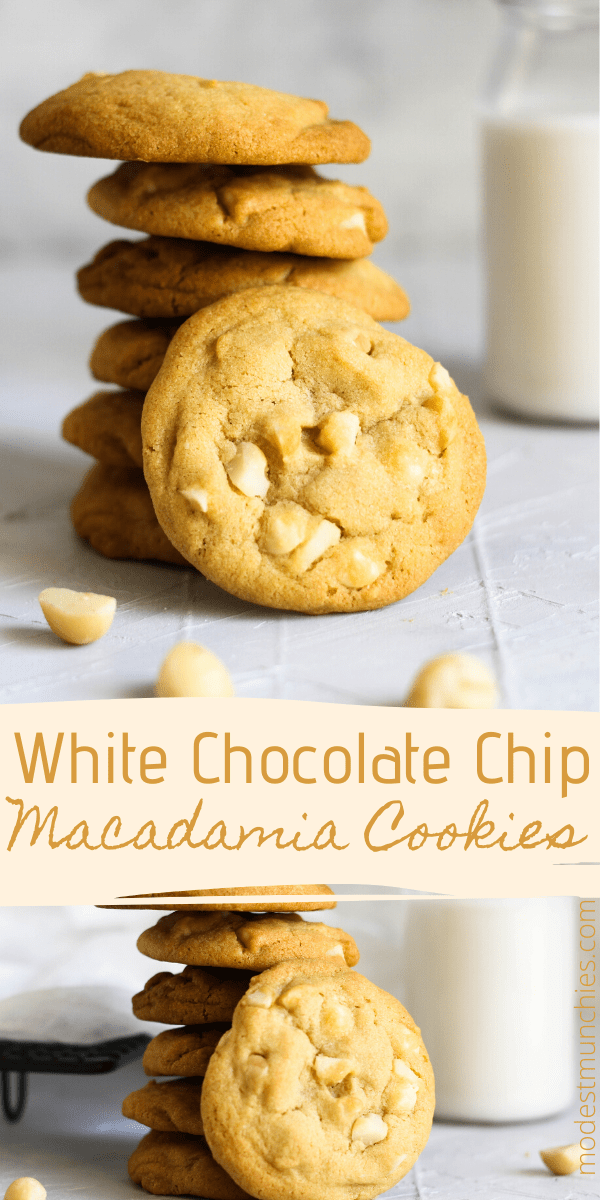 By