We made our Ramadan advent calendar yesterday. Yay! Now I hope the cookie monster can hold out till Ramadan.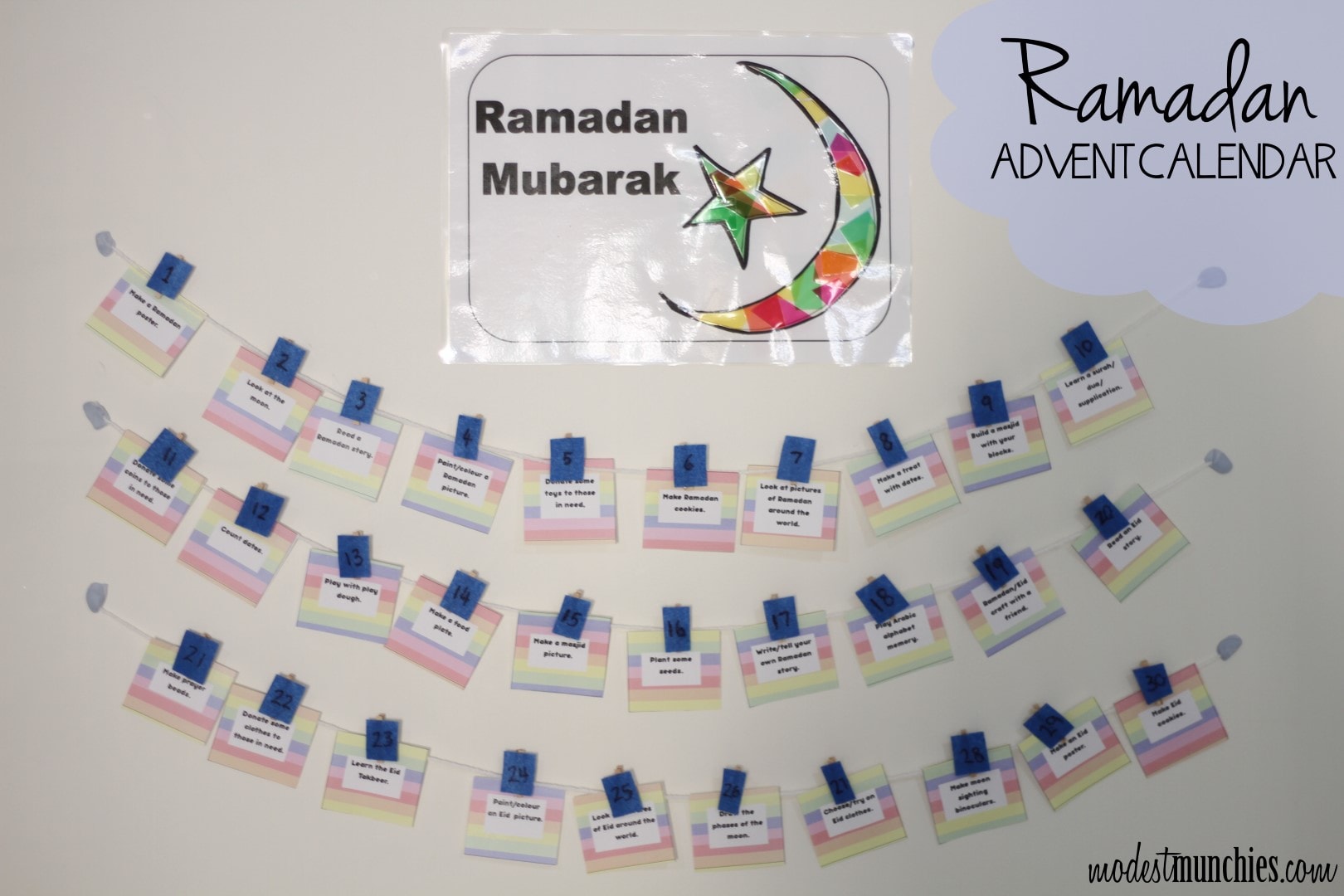 Some quick notes on our calendar. Yes, the advent calendar activity tickets are viewable, but the cookie monster can't read yet so I don't have to worry about that too much. Also, I put the numbers of the days on the pegs instead of the tags so that I can chop and change the days if I need too. I know that probably makes me sound like a really mean deceiving mum, but in my defence some of the activities take more time and planning than others and I may not know if I'm able to take on that activity until the actual day.
I kept it pretty simple. We used:
30 mini craft pegs
1/4 A4 piece of felt
wool
blu-tak
glue
I used the printable from my previous post and cut the tickets up. I cut out little pieces of felt, approximately 1cm x 2cm in size and glued these onto the pegs. Then cut 3 pieces of wool and attached them to the wall with blu tak. The tickets were attached by the pegs to the wool. We made the 'Ramadan Mubarak' poster a few days ago, I'll post about that soon in shaa Allah.
See, simple, didn't really need instructions did I? Lol. If you're making your own Ramadan Advent Calendars please post a picture to my Facebook page (you don't have to be using my printable). Would love to see all the wonderful calendars everyone is making 🙂