Are you familiar with the petal decorating technique? I'm sure most of you have seen it (if not tried it). Well, I decided to shake things up a little. The flow of the petal technique is so pretty, but I get a bit OCD about things and don't like the fact that on a round cake you have to end the flow with a column of dots. This is a little hard to explain, but if you know the petal technique, you'll know what I'm talking about. So, I decided to go vertical instead.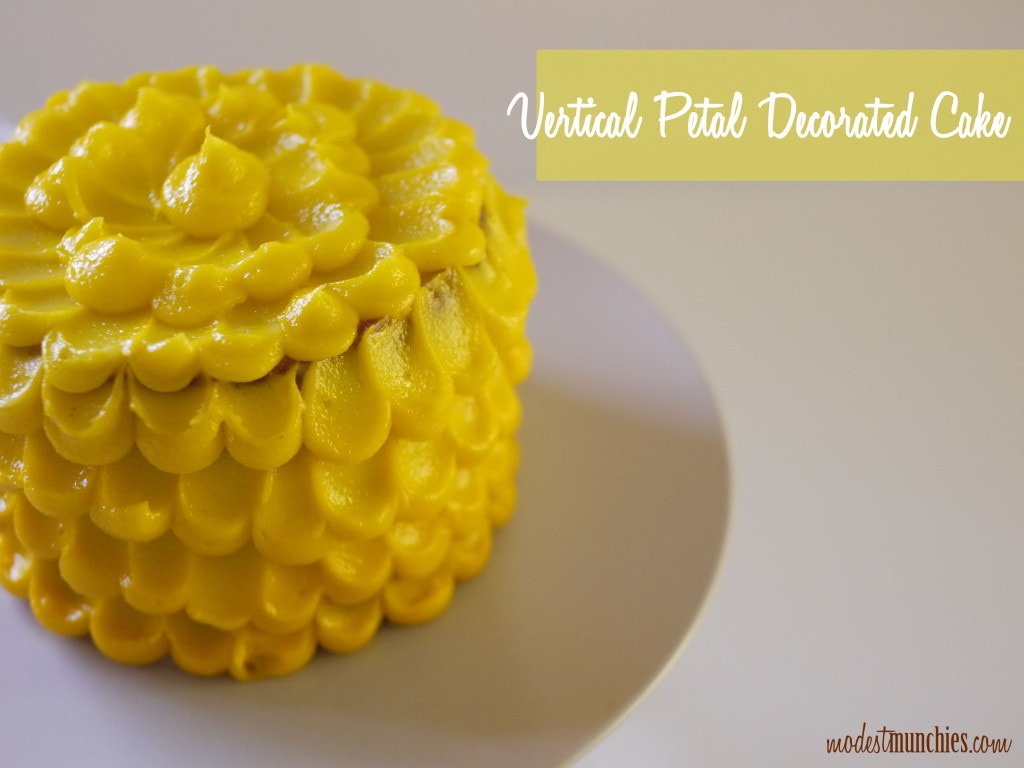 Watch my tutorial if you'd like to see this technique in action.
Of course you can be neater about it and line the petals up vertically, but I wanted a slightly rustic look. I'm really loving how it turned out, love the look and the bright yellow.