Have you heard about The Great Food Blogger Cookie Swap? I hadn't until a few months ago when I signed up. Basically, you sign up, make a donation, wait for your matches, bake your cookies, package your cookies, send your cookies, oh and let's not forget, you receive cookies too. But it's not all just about sending and receiving cookies, the donations are for Cookies for Kid's Cancer, a not for profit organisation looking for the improved research into therapies for paediatric cancer, such a great cause that I'm delighted to be a part of!
Inspired by the American origin of the cookie swap and equipped with popular American ingredients in the pantry (ie, pretzels and peanut butter cups) I decided on these Peanut Butter Pretzel Cookies. (Logo courtesy of fbcookieswap.com)
Here's what you'll need to make these cookies.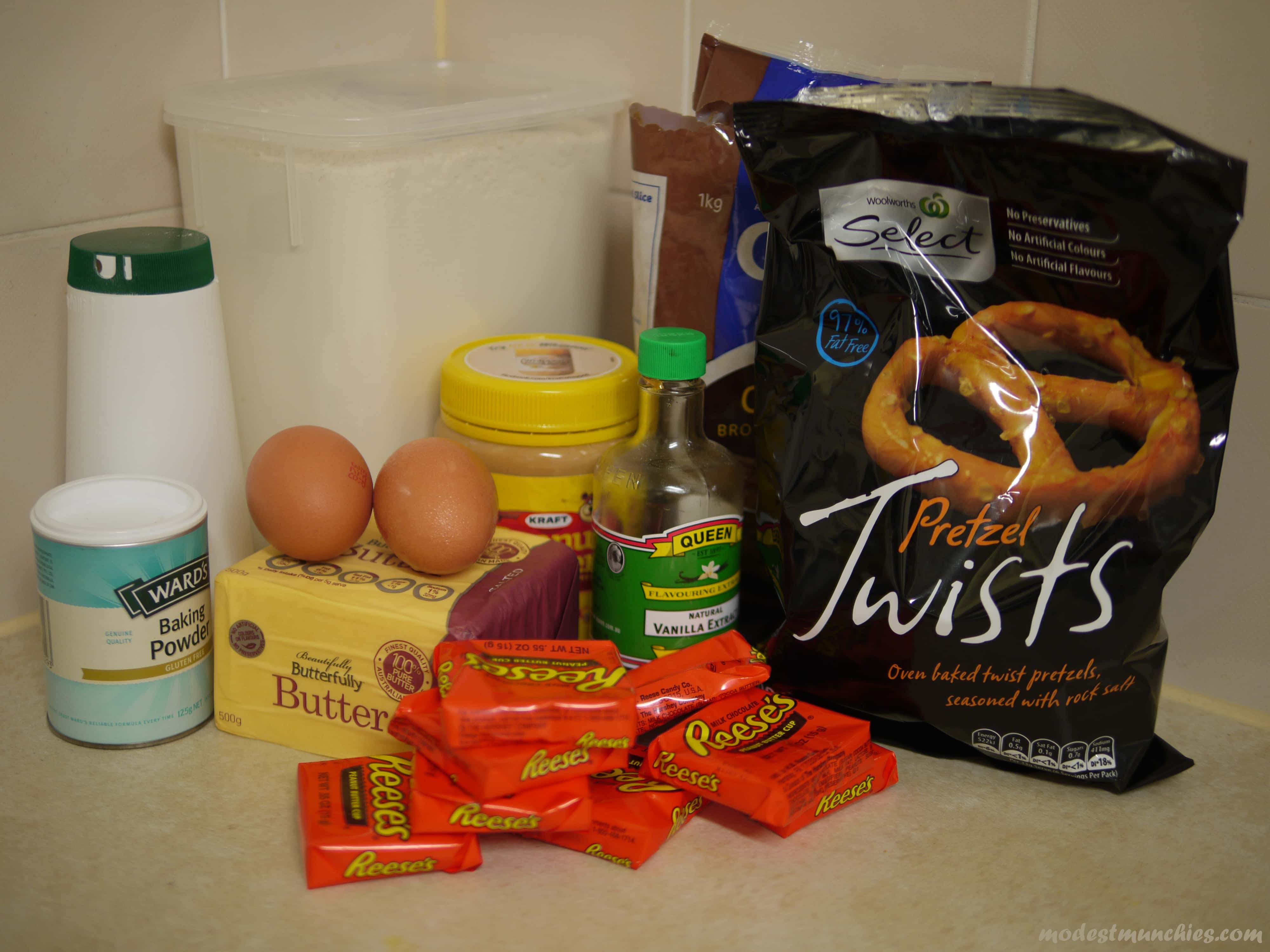 Peanut Butter Cup, Pretzel Cookies
Makes 40 Cookies
(adapted from a previous recipe, White Chocolate Peanut Butter Cookies)
200g butter
2 cups dark brown sugar
2 tblsp smooth peanut butter
2 eggs
1 1/2 tsp vanilla
3 1/2 cups flour
1/4 tsp salt
1 tsp baking powder
8 x 15g peanut butter cups (I recommend doubling or even tripling this as it really wasn't enough)
1 1/2 cup pretzels
Pre heat oven on 180c. Cream butter, sugar and peanut butter, add in vanilla and eggs and combine well. Add flour, salt and baking powder. Mix until just combined, turn mixer off and scrape down the sides. Crush your pretzels and chop your peanut butter cups, throw these into your mixer and mix on a very low speed until it is spread throughout the cookie dough. Roll into 2.5cm balls (you should get about 40 cookies), lay on a cookie sheet leaving 2.5 cm gaps between each one, and flatten slightly. Bake for 12 minutes.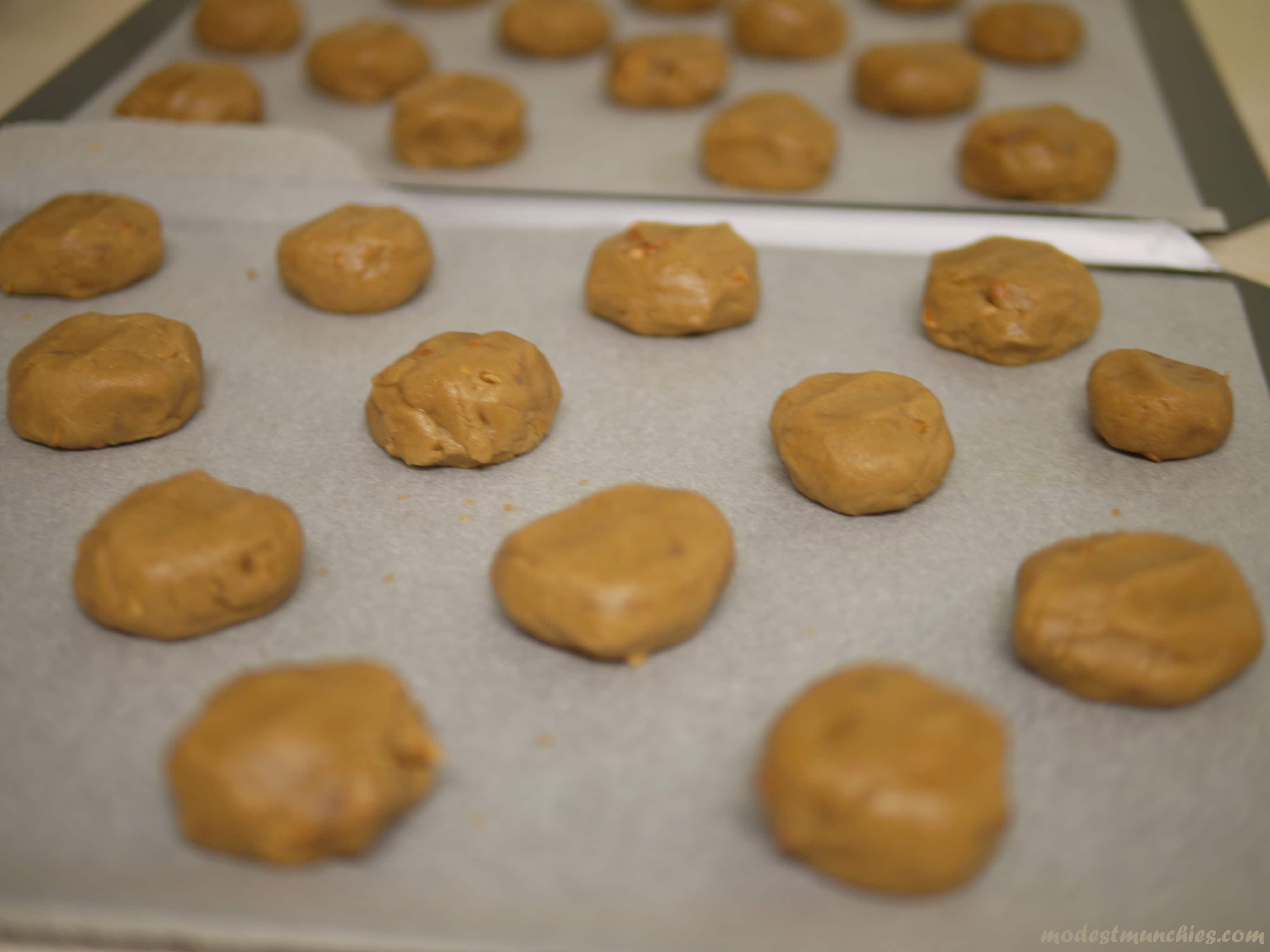 Once these babies were baked, I let them cool, then placed 6 cookies into 6 ziplock sandwich bag (2 bags per blogger, 1 dozen each).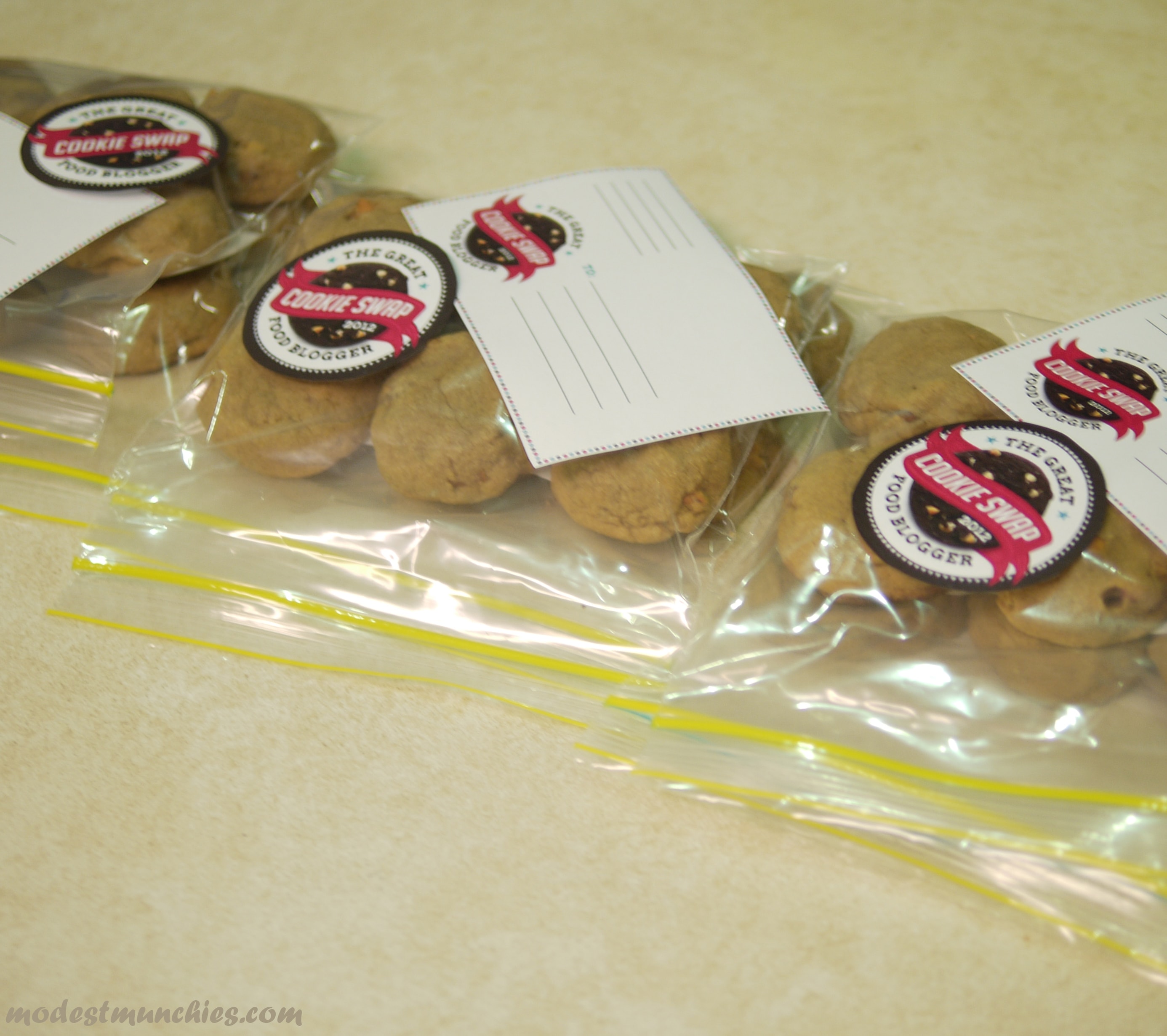 I sent the package with a little note from me, and I used these coookie swap printables from Love and Olive Oil. I bubbled wrapped them and placed them in a mailing box from AusPost, next time, I think I'll wrap my cookies well and send them in a satchel instead, sending out 3 packages of cookies in boxes proved to be an expensive exercise. These cookies were sent to Erin of Cut the Cookie, Muppy of Muppys and Manuela of Manu's Menu.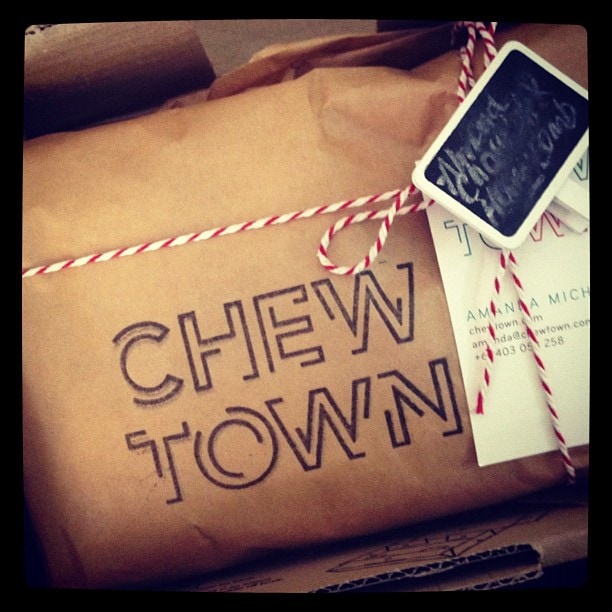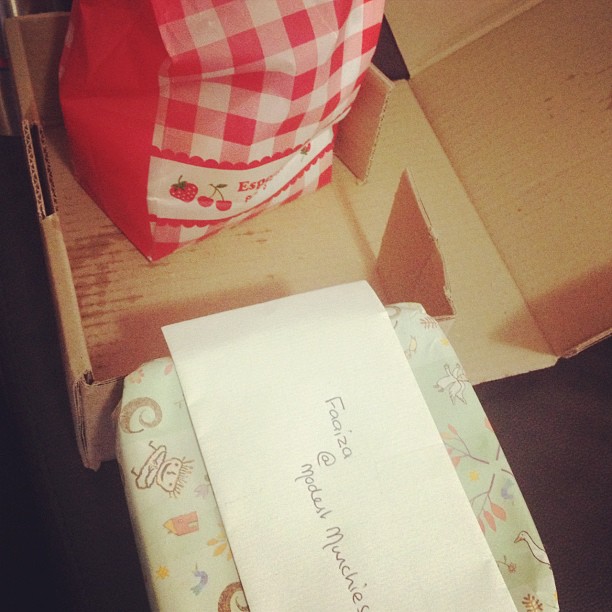 As exciting as it was to make and send my cookies it was even more exciting receiving cookies in the mail. I received roasted almond honeycomb cookies from Amanda at Chewtown, white chocolate cranberry cookies from Daisy of Never Too Sweet and date and walnut cookies from Kate of Cooks Companion. Thank you ladies all so much, the cookies were delish!
The Great Food Blogger Cookie Swap 2012, done and dusted, I look forward to participating next year.Thanks to Love and Olive Oil and The Little Kitchen for organising such a wonderful event.

By