Ramadhaan has dawned upon us once again. Dates are out in full force, from fruit shops, to grocery stores and even the local supermarket chain. Dates are very nutritious, full of fibre and great to stave off hunger pangs, no wonder it's the perfect food to break fast with. The best part is that this wonderful treat is not only good for you, it tastes good and most importantly it's Sunnah!
We go through a lot of dates during Ramadhaan, so I've come up with some date recipes to spice things up a little. There's no doubt that dates taste great just by themselves, but if you do want to try something a little different, are having guests over or even need a treat outside of Ramadhaan, give these a go.
Pistachio Cashew Dates
Split date on 1 side and remove pit. Crush pistachio and cashews. You'll need 1 tsp of nuts per date. Fill dates with crushed nuts.
Coconut Almond Dates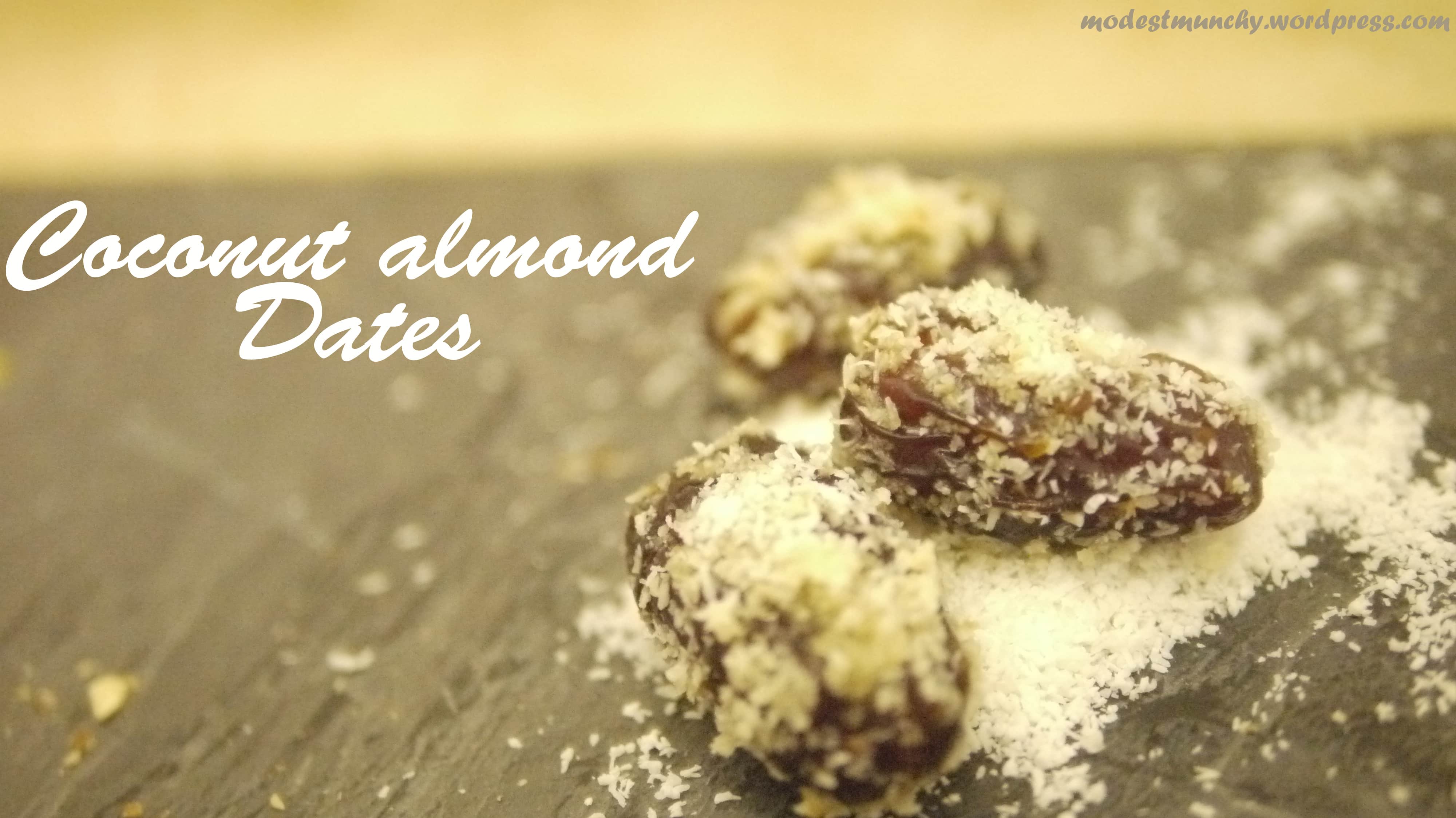 This is an old classic. Split date on 1 side and remove pit. Fill 1 almond in each date. Heat butter on stove, throw in coconut, again you'll need approximately 1 tsp per date. Roll dates in heated butter and coconut mixture.
Cream Cheese Walnut Dates


Split date on 1 side and remove pit. Fill each date with approx. 1/2 tsp cream cheese and 1 walnut which you can crush by hand. This is my personal favourite, it's a recipe given to me by a friend. Thanks Christina!

Give these a try sometime, great during Ramadhaan or any time really. Ramadhaan Mubarak to everyone out there, hope you all have a blessed month.

By