I made this cake as an order for some friends. Was quite interesting how it all came together.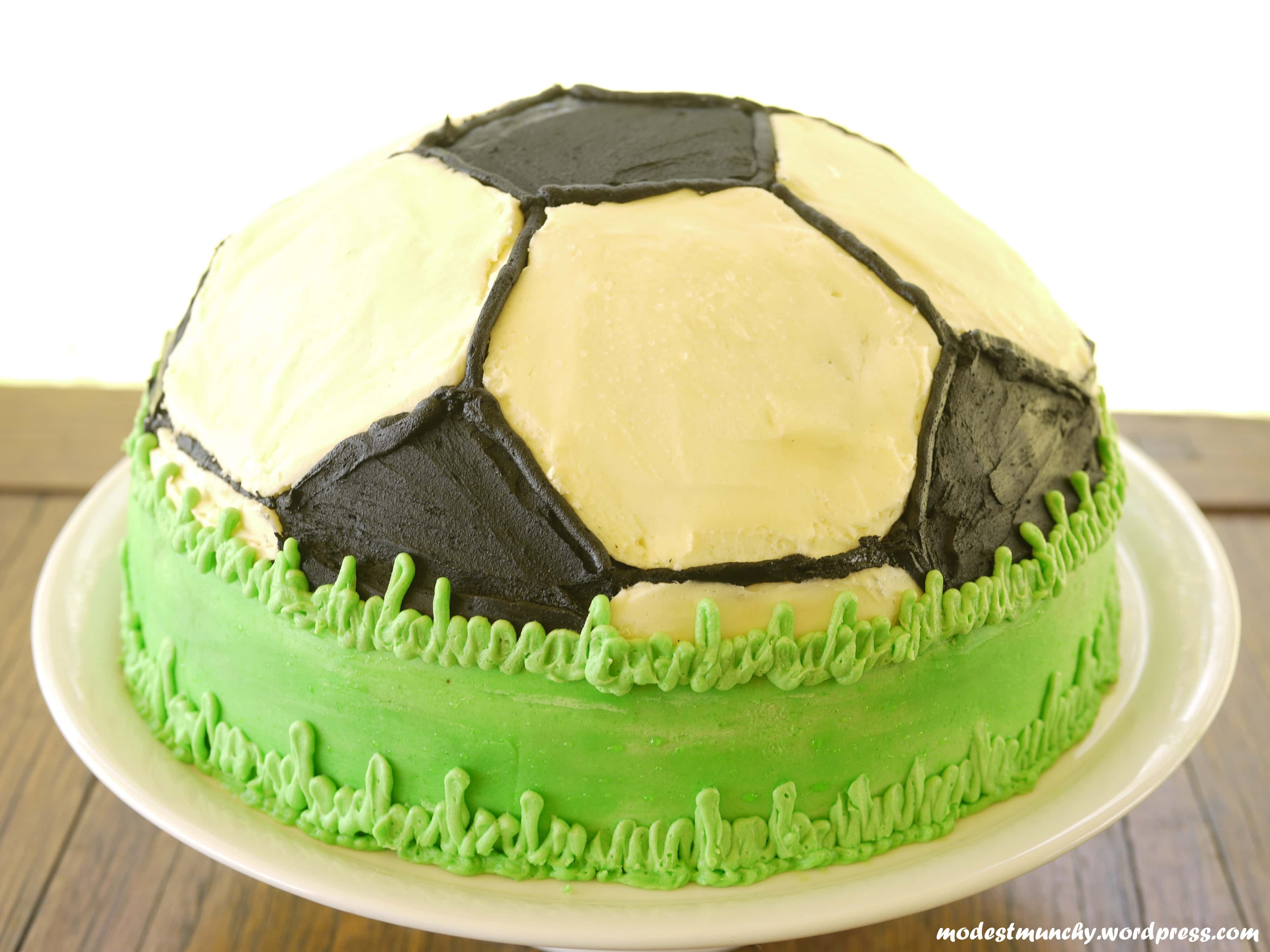 I don't have a soccer ball mould, so I baked the bottom of the cake in a standard spring form pan and the top rounded ball part in a round metal bowl. After baking I realised the round bowl just wasn't round enough. I cut of all the excess cake to even it out, I crumbed this and mixed it with chocolate buttercream to create a mixture that I could mould (great for cake pops as well). I took this mixture and moulded it into a very round bowl that I borrowed from my in laws, set it in the freezer and it was the perfect shape.
To make the soccer ball black and white shapes I used this template, which I found through Google images. I printed and cut it out, laid it on the cake and marked it by scoring the edges with a blunt knife, I then lined these markings with black buttercream and filled the spaces with white.
Here's my tip for getting a really black buttercream. I made a big batch of plain buttercream and separated a small portion to be turned black. I kept adding black gel colouring until I achieved black, but lo and behold even after adding the whole bottle I still only had grey. I didn't have any more black colouring so I panicked a little, then decided to add in some cocoa powder, this worked a treat, I had black buttercream in no time, and what's even better it tasted really good!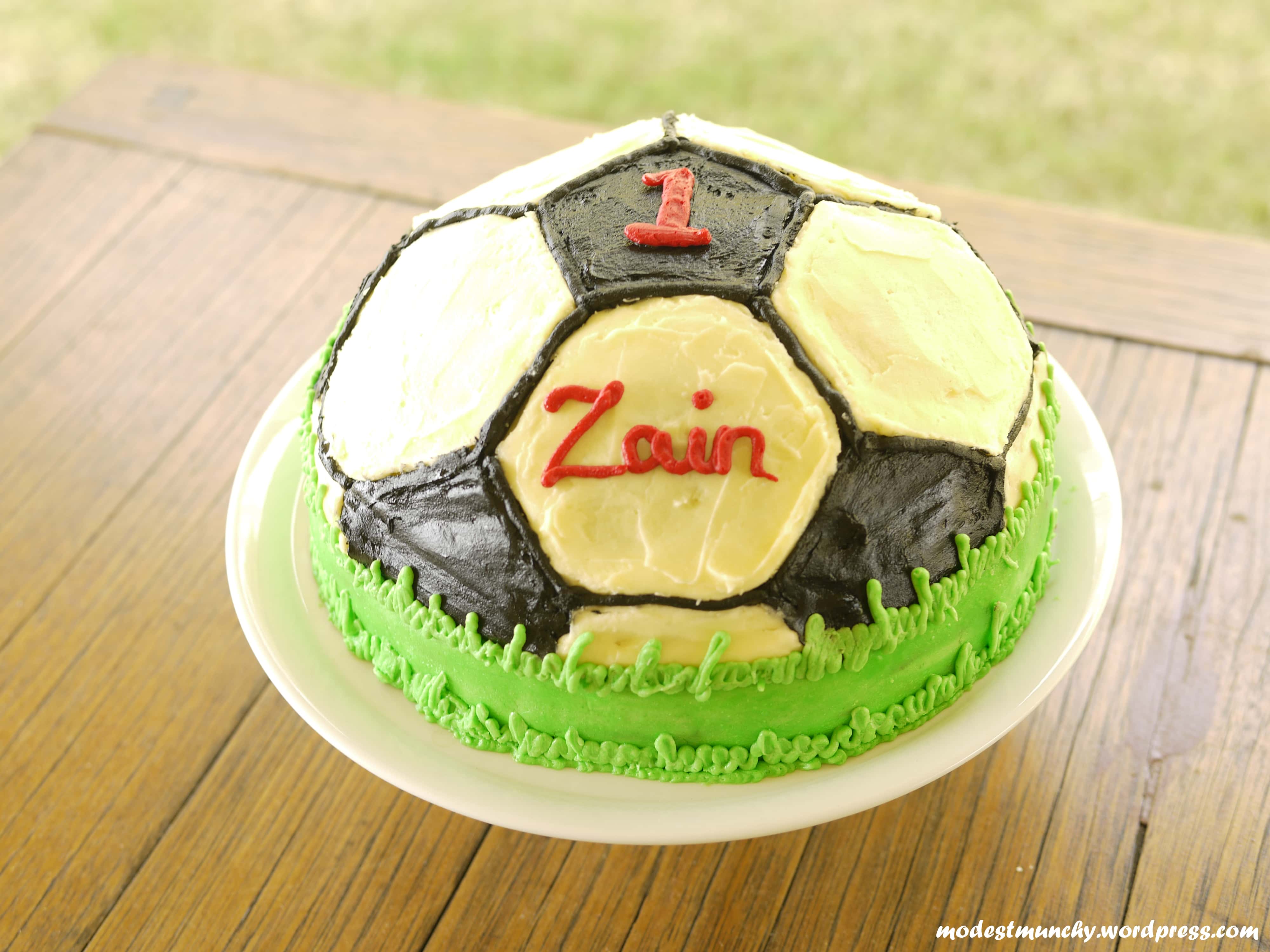 In other news, my baby boy is 20 months today! I cannot believe it! Where has the time gone?

Hope this post helps anyone out there attempting to make a soccer ball cake, wasn't so hard now that I think about it now!

By