Surprise!
My dear friend Henna of My Ninja Naan is due to have baby number 2 very soon. In honour of such a momentus occasion I organised a little virtual surprise baby shower for her along with the help of her food blogger friends Sarah of flour and spice blog and Asiya of chocolate and chillies. I've introduced you to Henna before, she very kindly wrote me a guest blog post while I was away earlier this year. You can see more of her yummy recipes and beautiful images on her own blog.

We've been planning this for a little while and I hope we were successful in keeping it a surprise. Henna is actually completely unaware this is happening, we planned the posts to go up while she sleeps so she could wake up to it the next morning. Henna, I hope this is a pleasant surprise and I hope you enjoy your virtual shower.
The theme we decided on was 'finger food', I made snowball whoopie pies. Whoopie pies are handheld sandwich cakes; a popular treat in America. Since Henna is American I thought why not create something close to home. I also happened to have a request from my brother for South African Snowballs; a small rounded sponge cake covered in red jam glaze and sandwiched with more jam or vanilla filling. As you can tell I put the two together to create these Snowball Whoopie Pies. I wanted to make a baby shower cake, but considering the theme is finger food, this is the next best thing. It doesn't get much better than a handheld cake, right? You don't even need a spoon or a fork, just pick it up and munch away.
I'm not sure what a whoopie pie is meant to taste like and these don't taste like traditional snowballs, as they aren't very spongy and I decided not to include the jam element but I think it all works together nicely and is a great treat all the same. Even snowball loving Mr Munchies approved of them. The whoopie pie recipe was actually suggested to me by Henna, I used her adaptations as well as making some of my own. I think it turned out really well. Henna always has great taste with food, always sharing recipes that work well and have delicious flavours. Don't forget to check out her blog and be sure to scroll through to see what the other attendees brought to the party and to view the recipe at the end.
Henna, I wish you everything of the best in this chapter for your family. I hope all goes well for you and bub makes a safe and healthy arrival, in Shaa Allah. Your support and friendship has been amazing, thank you.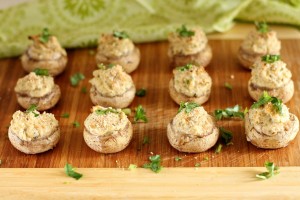 Amira from Arabian Mama – Raspberry Cake.
Print Recipe
Snowball Whoopie Pies
Ingredients
Whoopie Pies
125

g

butter

1/2

cup

brown sugar

1/2

cup

white sugar

1/2

tsp

vanilla essence

3

tablespoons

yogurt

2

eggs

2 1/4

cup

flour

1 1/2

tsp

baking powder

1/2

cup

milk

1

tsp

bicarb soda

1

tsp

vinegar
Glaze Coating
1

cup

icing sugar

2-4

tablespoons

milk

2

or more drops pink gel colouring
Buttercream Filling
100

g

butter

150

g

icing sugar

1

tblsp cream
To assemble
2

cups

desiccated coconut
Instructions
Whoopie Pies
Pre heat your oven to 170c and line your baking sheets with baking paper. Cream butter with sugars until smooth and creamy. Add in eggs, vanilla and yogurt and mix again until combined. Mix together milk, vinegar and bicarb and add it to the mixture. Add in your flour, and baking powder and beat until mixed through. Using a table spoon or small ice cream scoop, spoon out your filling keeping 1-2 inches between each spoonful. Place in the oven for 8-10 minutes. The whoopie pie will be done when they're lightly golden and firm to the touch. Let them cool completely on the baking sheet.
Glaze coating
Mix 1 cup sifted icing sugar with enough water to make a runny glaze, add in colouring and mix through.
Buttercream Filling
Beat together butter and icing sugar. Slowly add in the cream and continue to beat until light and fluffy.
To assemble
Spread buttercream onto one side and sandwich with another. Swirl each side in the glaze and then roll in desiccated coconut. Be prepared to get your hands messy for this one.
Notes
Adapted from https://justbakedbyme.wordpress.com/2012/01/30/vanilla-whoopie-pies/
By