Cardamon? Cardamom? I've always been a cardamon kinda girl, but I get that crooked red line every time I type it that way. How do you spell it? Doesn't matter I guess, these rose and cardamon macarons are good!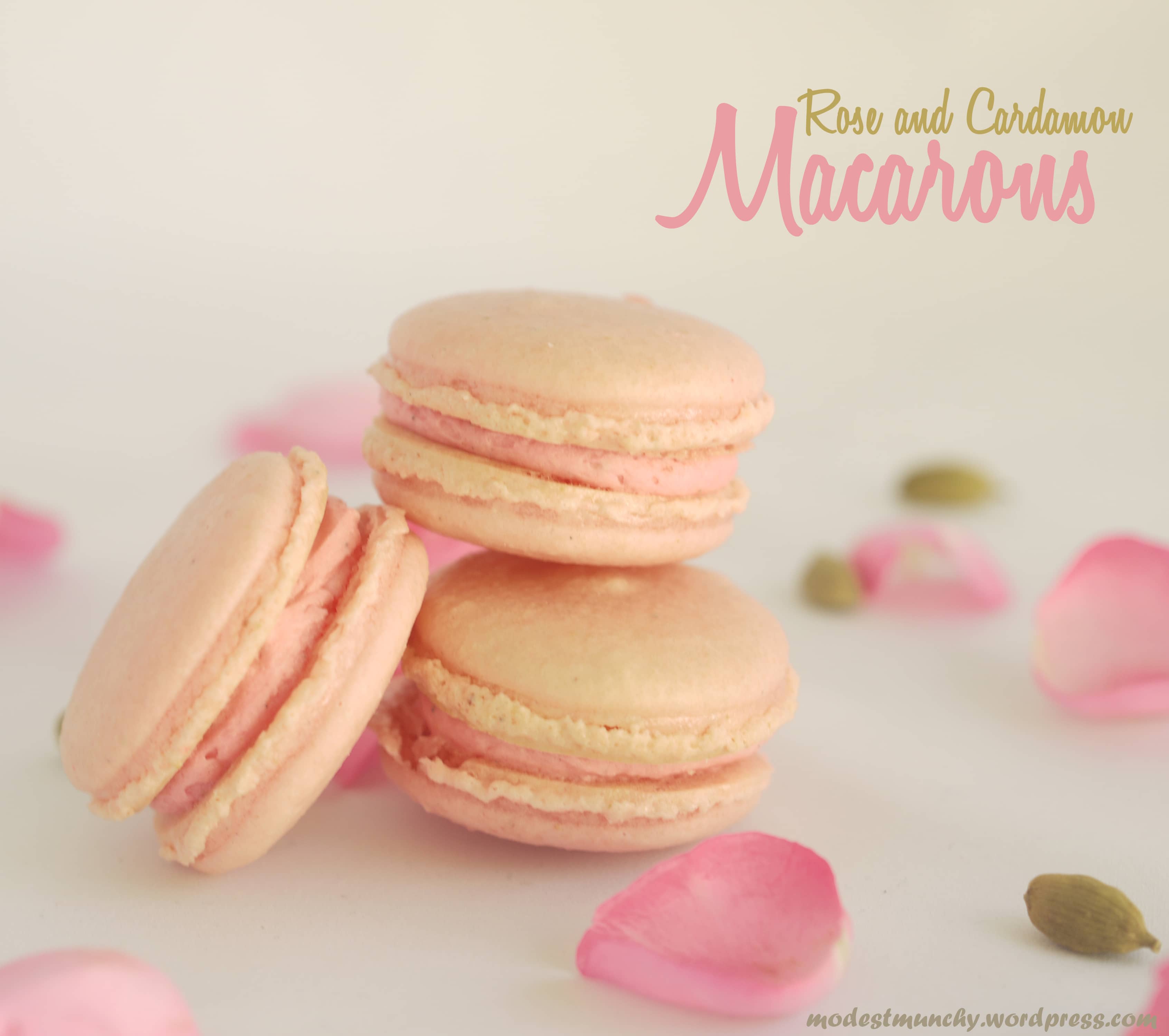 These macarons were from this Eid Dessert Table post. I made them using the Italian meringue method (will be uploading a recipe). But for now, here's the recipe for the filling.
Rose and Cardamon Filling
(fills approx 20 macarons)
50g softened butter
3/4 cup icing sugar
1 tblsp rose syrup
1/2 tsp cardamon powder
Beat butter till soft and creamy, add icing sugar and beat till smooth. Add syrup and cardamon and beat till well combined. Fill into a piping bag and fill macarons.
Fragrant and flavoursome these rose and cardamon macarons are a treat fit for any time of the year.
By