I've been wanting to try this vertical petal decorating technique for a while now and decided that making myself a birthday cake would be the perfect excuse. Yes, I'm going to have my cake and eat it too.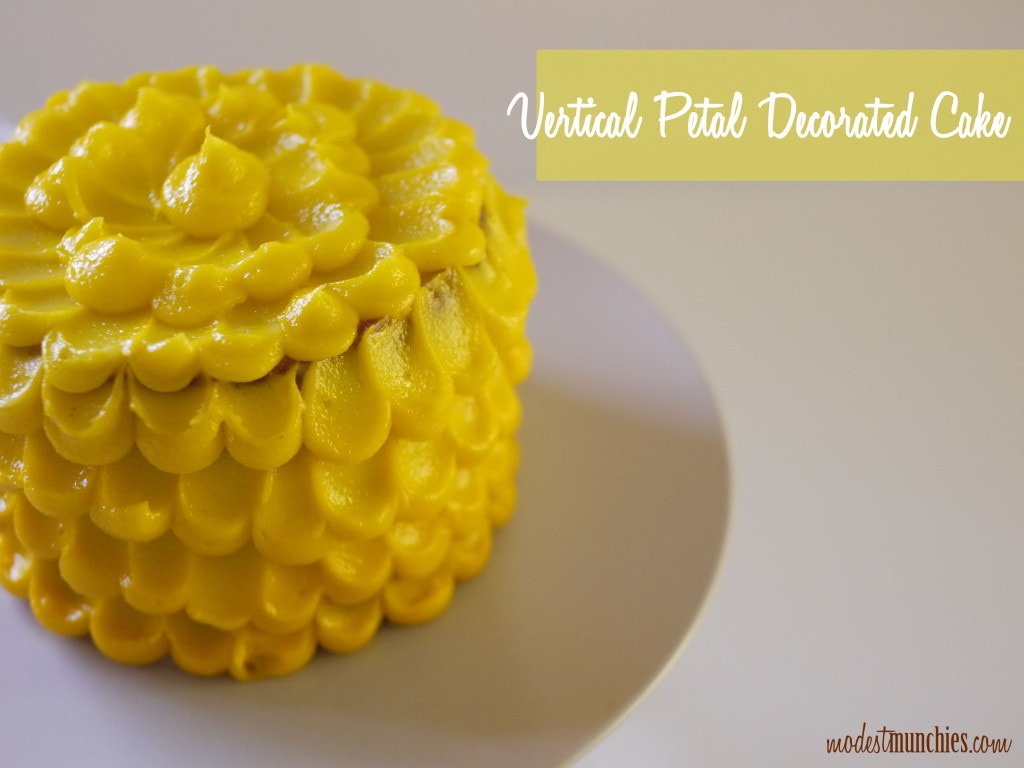 A 3 layer, 10cm round cake filled with crushed pretzels and salted caramel. YUM! Follow me on Instagram to see more.
I don't know if I'll be putting up the recipe, but the tutorial will be up very soon. For now you can enjoy one more picture.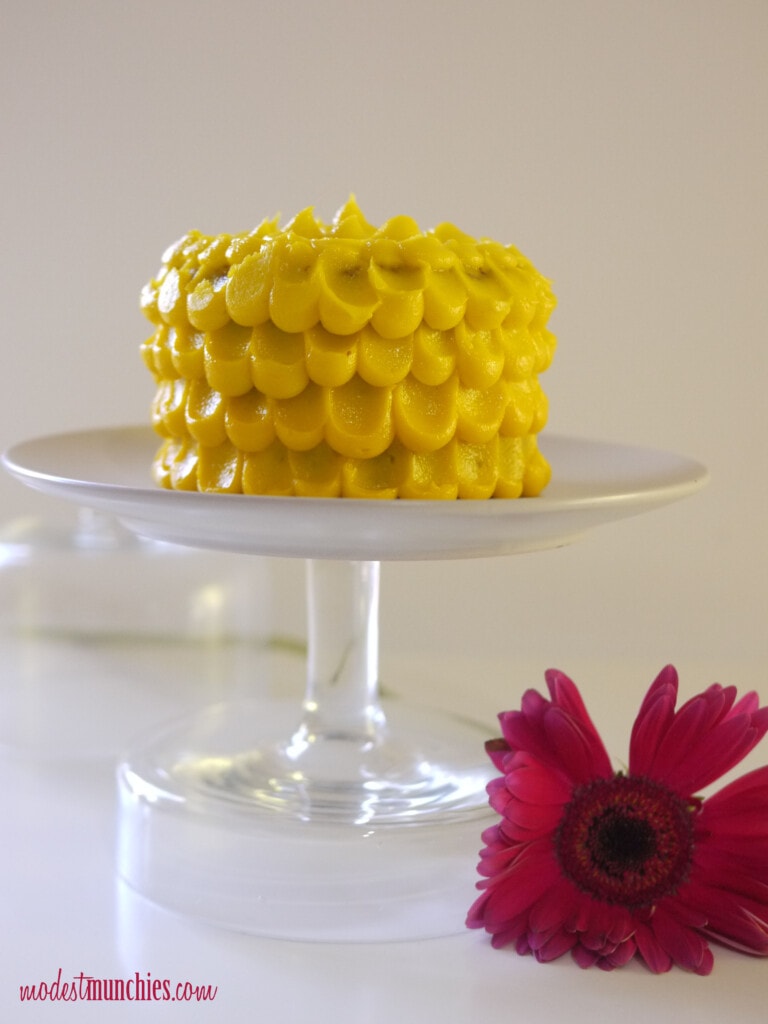 By