Just over six months ago we embarked on a journey to the subcontinent. My husband, son and I left in late December to make a few stops along the way. Phuket and Kuala Lumpur were on the cards before getting to India, a country neither of us had been to, despite our Indian heritage. This was not a holiday by any means, our sole purpose was to attend the wedding of Abdullah's sister (my wonderful sister in law), Aasiya. What we never expected was to leave feeling humbled, grateful and renewed.
India is an amazing place with amazing people and beautiful sights. One of the most enjoyable parts of our trip was definitely the wedding and the functions that preceded it. And coming a close second was the food, there is honestly nothing like Indian food, so intricate in flavour and colour. My favourite dish in India was anything that had paneer (an Indian cheese, looks like a block of fetta, texture and taste of cottage cheese).
It's something I always order in an Indian restaurant here and usually cook with the frozen bags at home. As in India has a high population of vegetarians, paneer is extremely popular, and depsite having over 20 paneer dishes while in India, not one of them was the same, there was paneer in different types of curries, paneer with marinates that were grilled, paneer balls, crumbed paneer, paneer stuffed in chillies and vegies, and too many more to mention. Even after all that, I wasn't sick of the paneer, and forunately for me, on my last day in India I watched an Indian chef on TV make paneer from scratch, I couldn't believe how easy it was.
Since our trip, I have made paneer countless times, and there's nothing like the fresh stuff, I'll never go back to frozen again. I will be doing a recipe on how to make paneer from scratch sometime in the near future. For now, here's a recipe using paneer.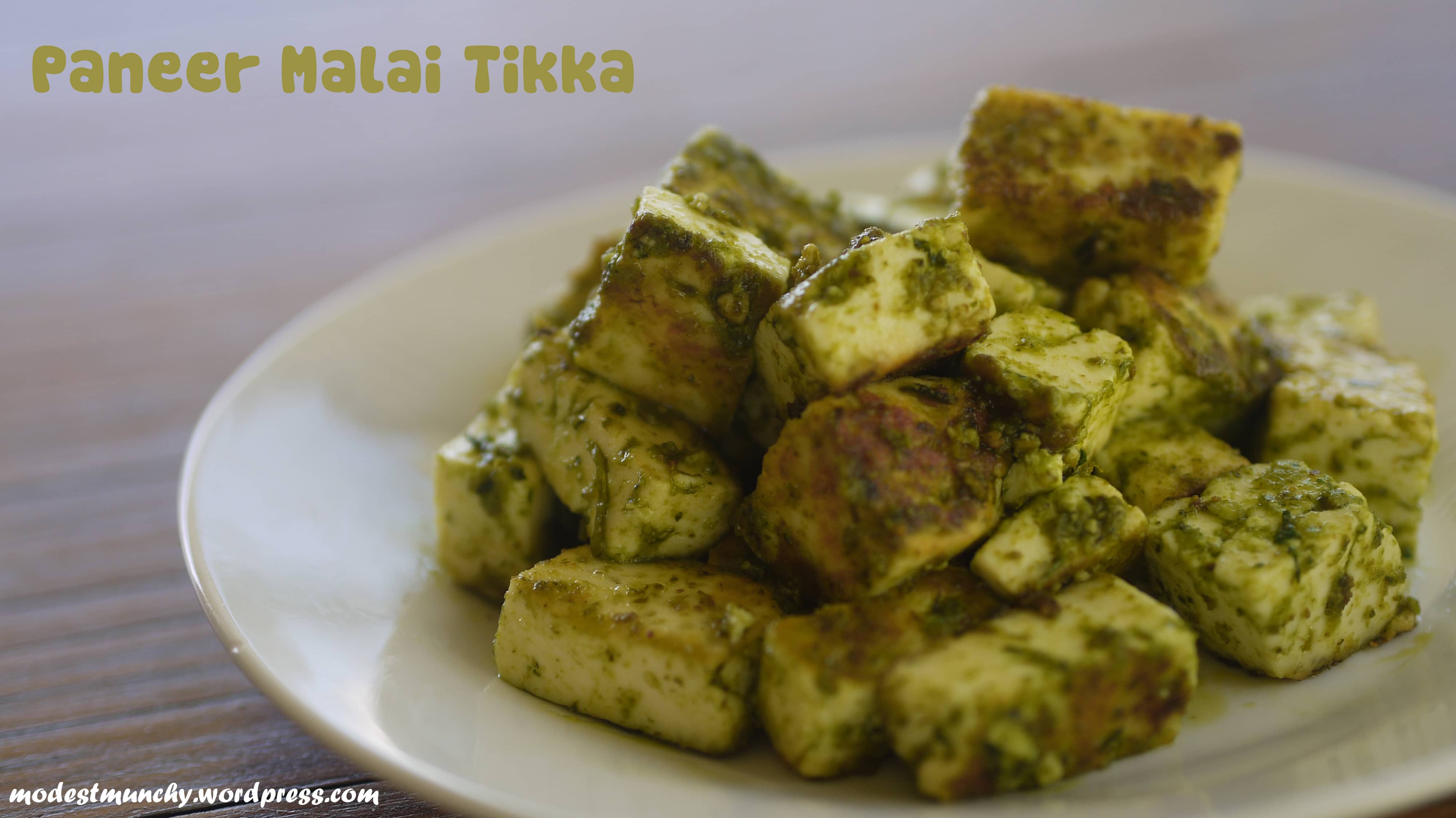 Paneer Malai** Tikka

500g paneer

1/2 bunch corriander

3/4 tsp salt1 tsp ground cumin

1 whole green chilli

1 tblsp lemon juice

1/2 cup cream (**malai is an Indian term for cream)

Cut the paneer into cubes and set aside in a bowl. Grind all ingredients except for cream in a blender, once blended into a paste mix in cream. Pour over paneer and leave to marinate. Cook off on a medium to high heat in a about 1 tblsp oil. Serve with naan bread.

Variation: This recipe works well with chicken, just substitute the 500g paneer with 500g chicken pieces.

India is a definite must see and it's a place I'm sure we'll be visiting again. For now, enjoy some photos from our trip.

This slideshow requires JavaScript.

Try out this paneer malai tikka recipe, great with chicken as well. Oh and Happy 6 month Anniversary Aasiya and Salim!

By