I'm a little late of the mark, I know, but I just had to get an Australia Day dessert in before the day was over. I wanted to steer clear of the stock standard lamingtons and pavlovas and do something different. These are macadamia crumble mini cheesecakes, using Australian honey and macadamias.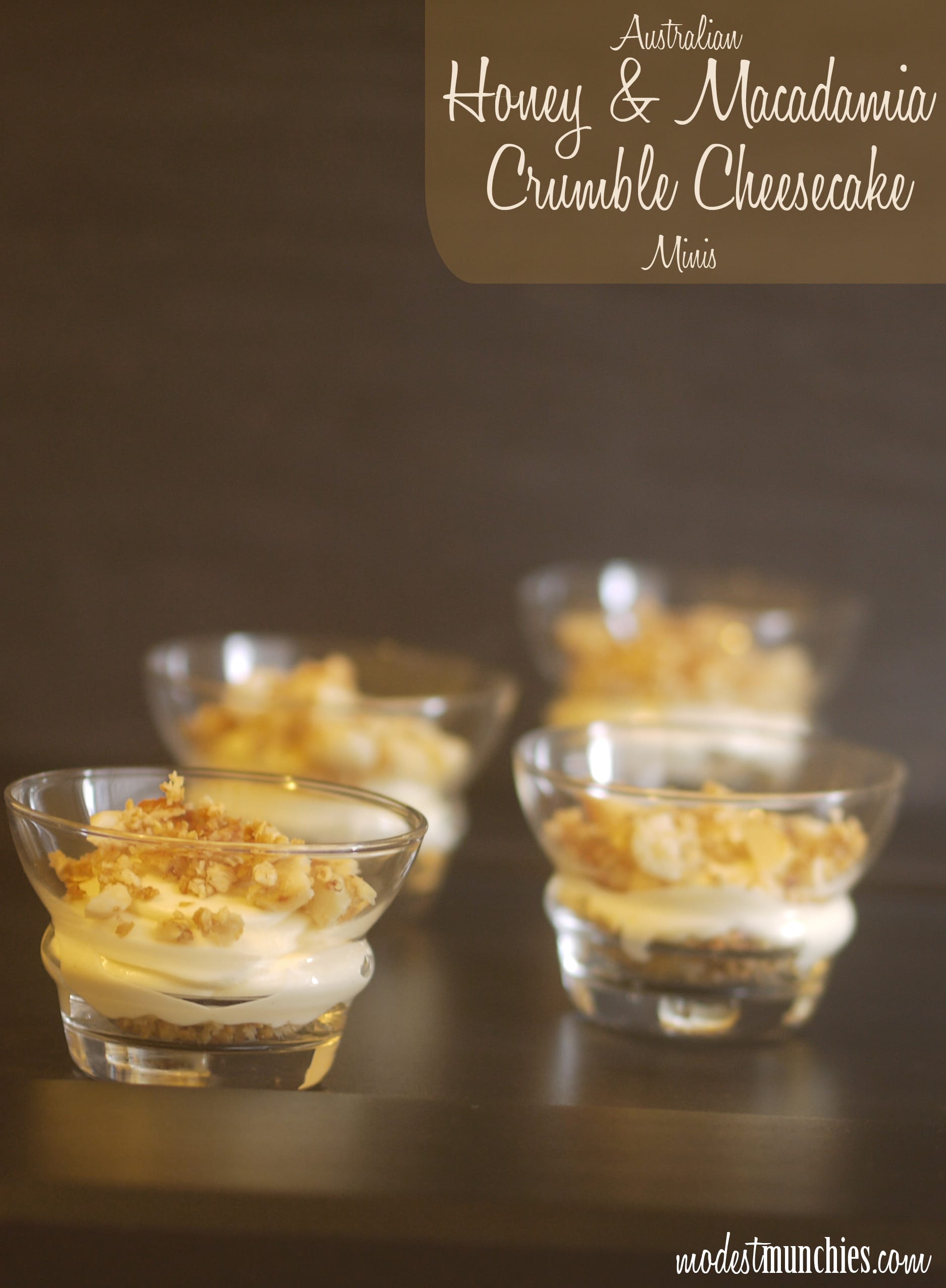 In keeping with my blog resolutions for this year of creating more healthy desserts, this one uses light cream cheese, is wheat free (possibly gluten free, oats is a questionable ingredient when it comes to gluten) and sugar free as well. Trust me though, you won't miss any of those ingredients in this dessert. The crumble almost tastes like ANZAC cookies, how much more Australian can you get?
Honey and Macadamia Crumble Cheescakes
(makes 8 mini cheesecakes)
Macadamia Crumble
1/4 cup oats
1/4 cup coconut
1/4 cup macadamias (lightly chopped)
2 tblsp honey
Cheesecake filling
250g light cream cheese
4 tblsp honey
To make the crumble, combine all the dry ingredients with honey. Toast the mixture in a pan until lightly golden, set aside. Same goes for the cheesecake filling, just combine the cream cheese with the honey and mix well.
To assemble the dessert, pour half a tablespoon of crumble into little bowls, spoon or pipe cheesecake mixture and top with more crumble. It's that simple, no need to turn the oven on, no special equipment, and the best part, you can do it all in 15 minutes.
Happy Australia Day! I know what we'll be having for dessert, what about you?

By