I am utterly devastated by the current situation in Gaza, just a scroll through my personal Facebook page and almost all you'll see is post upon post of this devastation. But I have yet to voice my grief here. This blog has always been separate to me. I used to steer clear from posting anything of a personal nature, I even avoided sharing this blog with friends and family until much later on. As this blog grows, more of me comes out within it and my personal voice attaches itself to my public one. Despite this, so far the blog has been quiet on this matter, but not anymore!
I feel so unbelievably hopeless, I'm sure we all do. So I want to share my solidarity the best way I know how…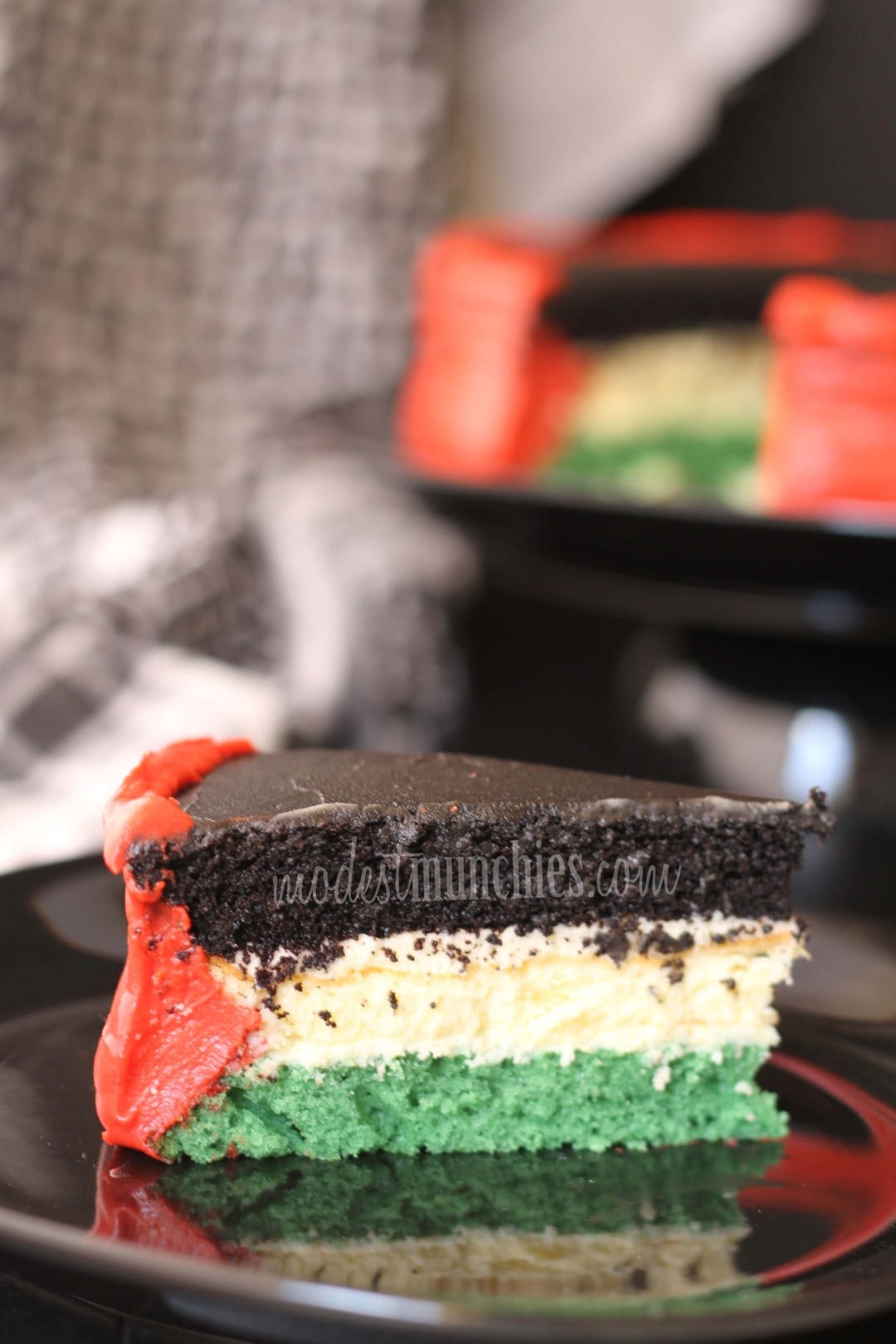 …To Bake!
Today, there's no recipe, no instructions and no tutorial.
Just me, pouring my heart out into this cake to show that I Faaiza Osman | Modest Munchies stand with Gaza!
Keep giving in charity, spread the truth where you can and most importantly keep praying! Keep praying for their safety and our own, that our hearts are softened and we use this to better ourselves, to do good for others and to draw closer to God, in shaa Allah.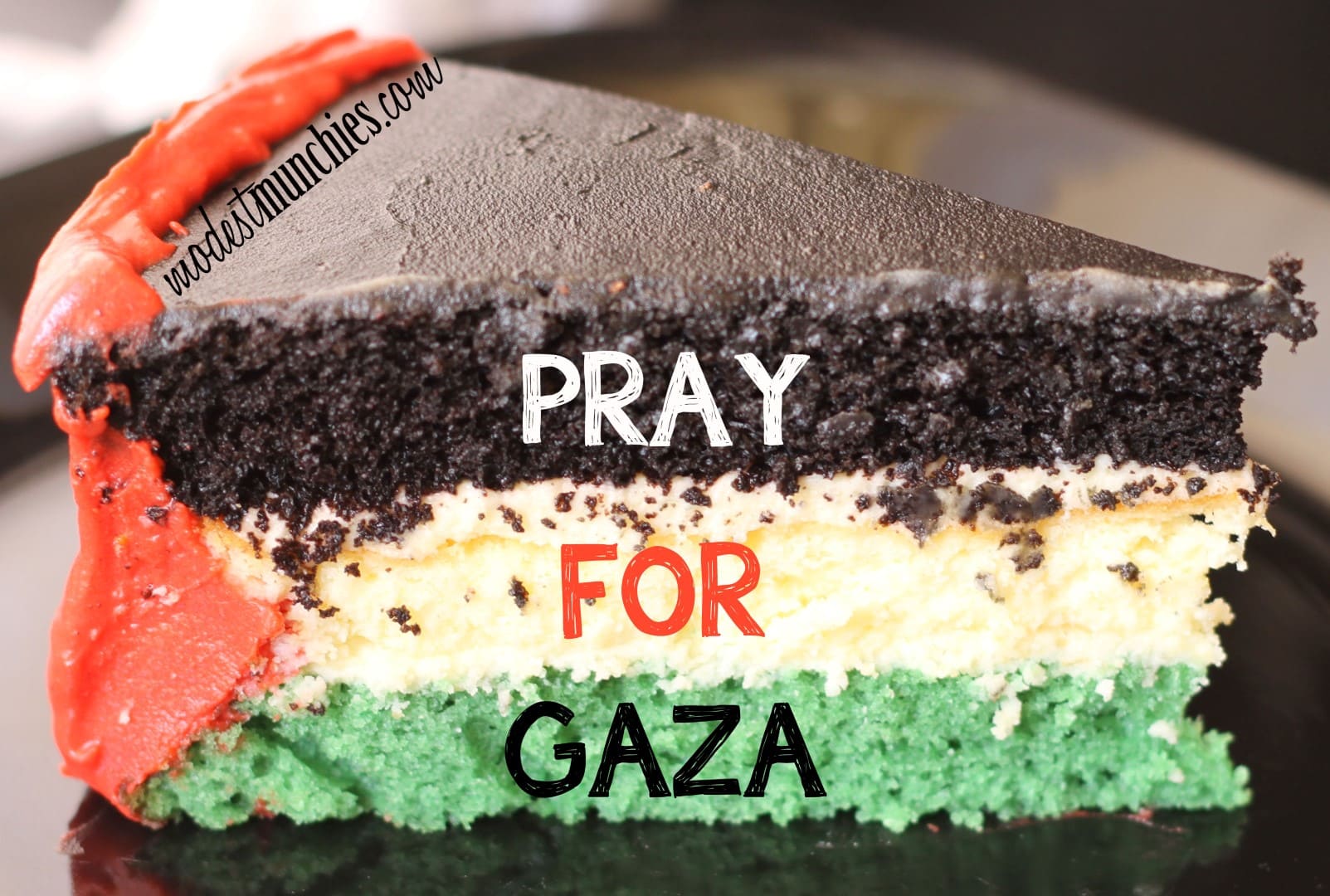 #freepalestine

By