Who likes butterscotch? I do! In fact I just made a yummy Date, Walnut and Buttescotch cheesecake recently. With it's silky sweet, deep toffee flavour, what's not to like. Well I've got something a little different for you today, butterscotch sojee.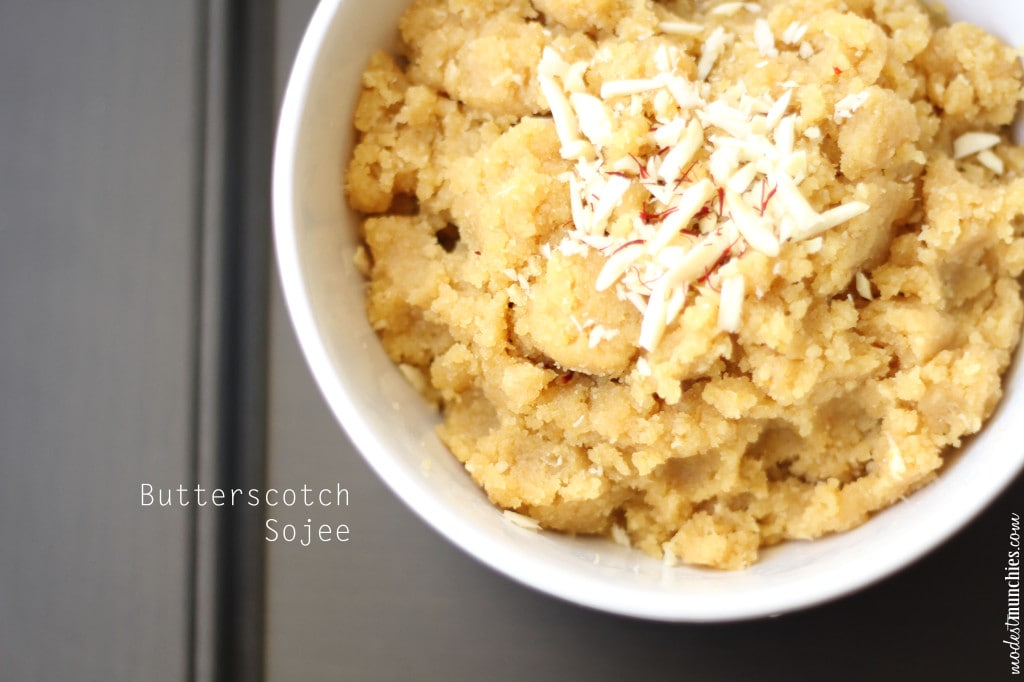 For those of you that don't know, sojee is an Indian sweet dish, made with semolina which is traditionally served at the beginning of a meal, yes, Indians eat dessert first.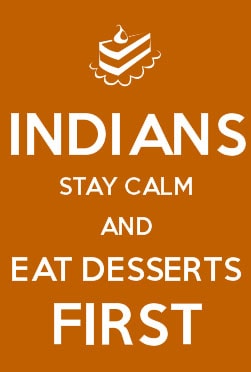 My mum makes the best sojee, seriously the BEST. Recently I was making her recipe when I tipped in the brown sugar in instead of the normal stuff. What? I know, total mistake, but lets keep that between us. When butterscotch sojee becomes a thang I totally want to be able to claim it was me who invented it.
This sojee has a much deeper flavour than the traditional obviously, and also a deeper, richer colour.
This recipe is purely altered by the use of brown sugar instead of white sugar. If you want a great sojee recipe, just try this with normal sugar, if you'd like to try this butterscotch version, follow the recipe below.
Print Recipe
Butterscotch Sojee
Ingredients
1/2

cup

semolina

75

g

butter

1

egg

1 1/2

cups

milk

1/2

cup

brown sugar

1/2

tsp

cardamon pwder

a few strands if saffron

1

tblsp chopped almonds and some strands of saffron to serve

optional
Instructions
Add butter and semolina to a small saucepan on the stove on medium heat.Cook the semolina in the butter until it starts to lightly colour (almost pinkish), at this point take the semolina off the stove and set aside to cool a bit. In a measuring jug (or measure into a bowl) mix the eggs, milk, sugar, saffron and cardamon powder. Pour the milk mixture in a slow stream into the semolina while whisking briskly until all the milk is absorbed (your mixture will be runny). Put this back on the stove for a few minutes on a medium heat to begin to absorb. Once the liquid starts to absorb, put the stove on the lowest heat possible and cover, let it steam for about 15+ minutes until all the liquid is absorbed and the sojee is fluffy. Sprinkle on some saffron threads and chopped almonds to serve.
Nutrition
By