Hey guys !
It's Azraa, Modest Munchies slightly weird, crazy, early educational enthusiast, cooking
fanatic (when life gives me the time), Roger Federer loving, wife, teacher, new mother,
home decor junkie and shopaholic sister in law….. I think that just about sums it up.
Aside from all those things, my guilty pleasure is watching home renovation and cooking shows.
My Kitchen Rules just came to an end which has inspired me in the kitchen recently. My absolute favourite recipe was from the Peruvian team who scored 10/10 for their instant restaurant dessert. These cookies were just a component of the whole dessert but are absolutely delicious all on their own and are surprisingly easy to make. It is also my favourite because the name is just such a fun word to say 😀
Alfajore, you get an alfajore! You get an alfajore! Everybody gets an alfajore!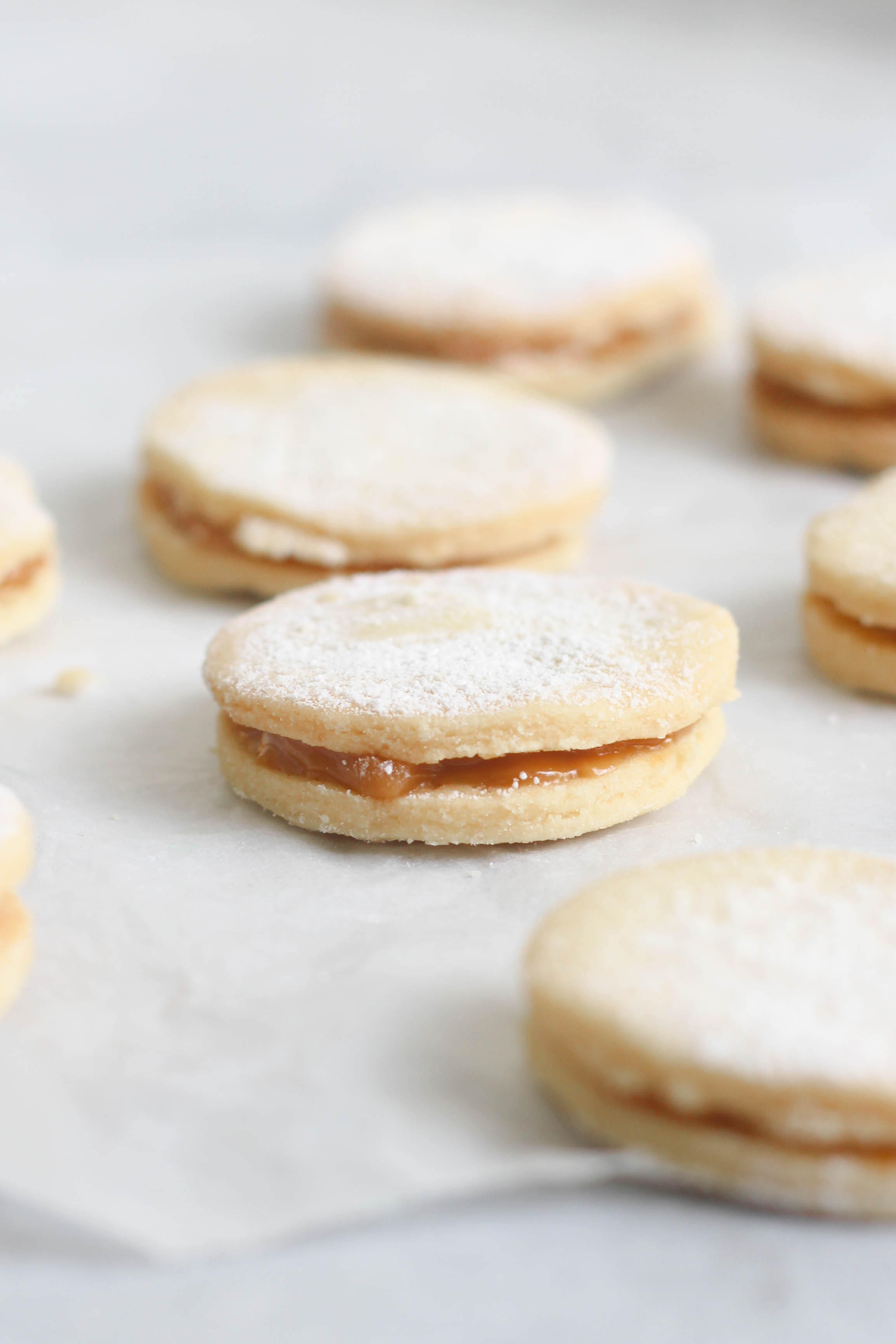 There are a few variations of alfajores with each country putting their own twist
on it. One of the most common is the Spanish alfajore which includes honey, almonds and
cinnamon which I'd love to try at some point. This version is the most basic, but don't let that fool you, it is insanely delicious!
The sticky golden filling sandwiched between two super buttery wafer-thin biscuits, topped
with a dusting of icing sugar is heavenly!!
I hope you enjoy making these as much as you will enjoy eating them and I look forward
to posting on Modest Munchies again!
Print Recipe
Ingredients
Cookie
300

g

plain flour

4

tblsp icing sugar

¼

tsp

salt

170

g

cold butter cubed

Icing sugar to dusting
Filling
1

can condensed milk or 1 can store bought dulce de leche to save time
Instructions
If you opt to make the dulce de leche yourself, place the unopened tin of condensed milk in a large pot completely submerged in water. Bring to a boil, simmer for 2 hours, making sure the water doesn't boil down. Top up water if needed. Refrigerate until completely cool. If you are using ready dulce de leche you can skip this step completely.

Preheat your oven to 150C fan forced and line two oven trays with baking paper.

To make the cookies, sift the flour, icing sugar and salt into mixer bowl. Use the paddle attachment, add butter and mix to form a dough.

Roll out dough in small batches on a lightly floured surface. Roll out quite thin, around just under 5mm thick and cut out 5cm rounds. (Since we are getting into the spirit of Ramadan I also used a star shaped cookie cutter and used the round cutter to make crescent moons)

Place the rounds onto prepared baking trays about 1cm apart.

Bake for 12- 15 minutes or until firm and golden brown. Allow them to cool completely on a wire rack.

Sandwich the dulce de leche filling between to cookies, be gentle because the cookies are quite fragile.

Dust with icing sugar and be prepared to have your mind blown!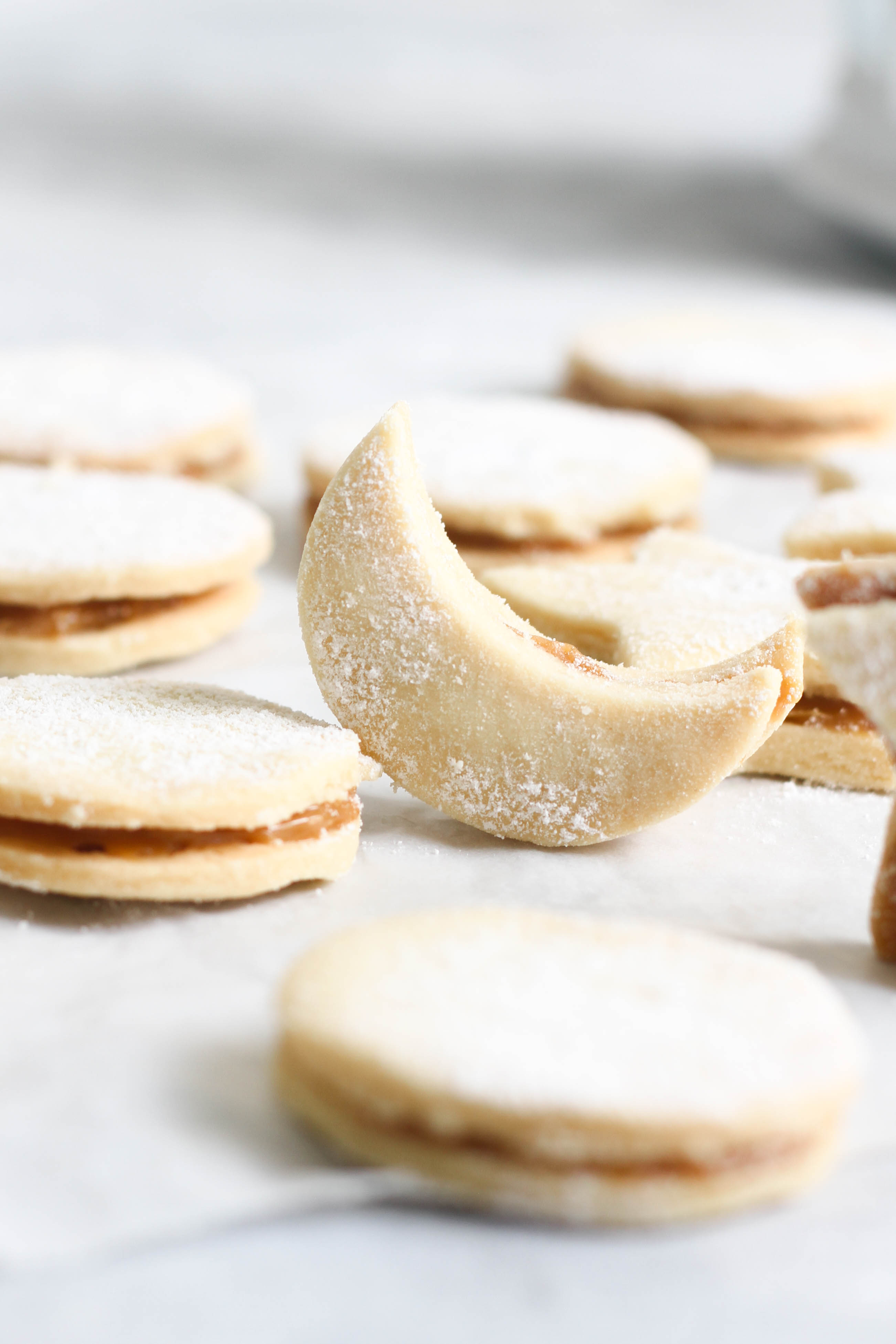 By